All information is copyrighted and no books or information may be copied or distributed without consent of the owner/Author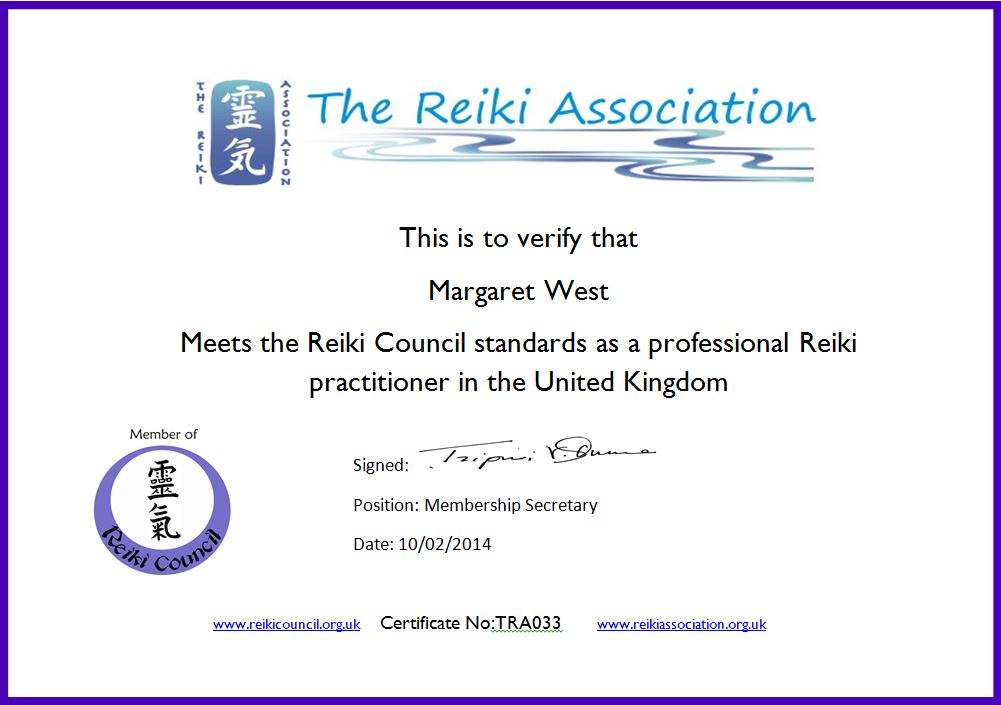 Margaret West is a verified Usui Reiki Practitioner, with a proven lineage that lead back to Dr Usui. She has passed stringent tests by the Usui Reiki Association which means that her work and teaching ethos, meet their extremely high standards.
If you would like to book in or ask any questions about these courses, please use the contact form.
Please read the testimonies on these workshops at the end of this page.

NOTE: When you pay your deposit for any course on the website you are agreeing to the terms and conditions set out. Please read section 7.

You have 7 days to change your mind. After which, ALL deposits/payments are NON refundable and NON transferable.

To pay for this course, please contact us. We accept cards, BACS, and we do payment plans to suit your needs.
Margaret West is a verified Practitioner with the Usui Reiki Council. You can find her Here


One to One training with Margaret - Level one £100.oo
Level Two £220.00
Level Three £320.00
REMEMBER. We can come to you if you have a group of five or more people to do this training.
PLEASE CONTACT US FOR OUR TERMS AND CONDITIONS AND NOTE THAT PRICES WILL VARY ACCORDING TO DISTANCE.

Usui Reiki development does not take place automatically. This unique healing modality respects our free will and does not force it on us, but if we seek it and intend it, and use Reiki for this purpose, then we will be guided into a greater healing experience.
Reiki can guide us in ways to make its healing power more beneficial and to heal more deeply. And at the same time, it is possible that it will guide us to other healing techniques that are exactly right for us to use in addition to it. We may also receive guidance about changes we need to make in our lives, which then require us to take action. This can seem quite daunting at first as no one really likes change as it takes us out of a comfort zone. But your ability to make decisions will improve with the reiki energy, making it very easy to decide exactly what you need, who to associate with, where to work, etc. and this could result in an entirely new direction for you.
When you are involved in the healing process, a good way to determine your progress is to use your outer world as an indication of your inner development. This works because we manifest our entire experience through our thoughts and intentions - both conscious and unconscious. When we experience something in our lives, it is because some part of our being has created it. When we accept this idea, and take complete responsibility for what takes place in our lives, we enter a very powerful place. We can then change the things that are not healthy and improve every aspect of our lives.
If your outer world contains positive experiences, and we are enjoying our lives, this means that our inner world is in a similar state. The reverse is also true, so when we experience painful things or are disappointed or experience things that foster fear, worry or doubt, this is also because some part of our inner being is out of balance and needs healing. If something unpleasant takes place in your life, rather than blaming something or someone, we must direct our attention inwards and look for the part of us that has created this unpleasant event. Then we can use our Reiki skills to nurture and heal this part. When we do this, the unpleasant experiences will stop and be replaced by healthy positive experiences.
As we continue on our healing path, we will become aware of a level of consciousness that resides deep within each of us that can bring a wonderful new way of living. It creates a new attitude that is entirely positive and brings with it the ability to solve many problems and create positive results that previously we did not think possible.
So, let's release all desire to hold onto negative ways that limit our happiness, but instead, embrace the inner light of Reiki. Within the source of Reiki resides the love of the universe. Those who focus on this love, and surrender to its healing power are opening to wonderful changes that will lead not only to peace within, but hopefully to peace on earth as well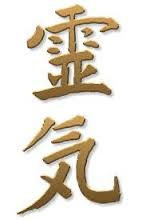 Usui Reiki First Degree

29TH FEBRUARY 2020

11 - 4pm
£85
Bring a packed lunch, refreshments will be on offer throughout the day.
Venue Ashford Kent.
On this day you will learn:
Reiki Principles

The history of Reiki

How does Reiki work

Reasons to Learn Reiki

Points regarding Reiki

Reiki prayer and invocation

What is vibrational energy

Light Invocation

Usui Reiki Three Degrees

Value of Reiki

The First Degree Attunement

Attunement Healing Crisis

Gratitude meditation

Gassho

The importance of our hands

The Aura

Location of chakras

How chakras work

Balancing chakras with Reiki

Kanji

Hui Yin

The Hara
Self healing

Grounding

Kenyoku Ho

Hatsu Rei Ho

Reiki prayer

Code of ethics


You will receive a full comprehensive manual, on this day, and a Certificate.


Working in Reiki Light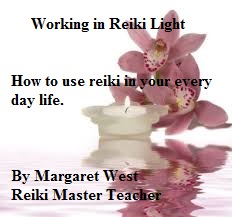 £ 12
Written by Margaret West, this is a handy tip book to have for Reiki Light workers. It explains how you can incorporate Reiki into you every day life, from protection to health and well being.
Working in Reiki light PDF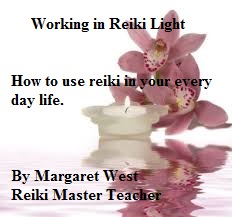 £ 6
PDF electronic copy of this great tip book about how you can incorpote Reiki into your every day life. From psychic protection to cleansing the food you eat and much more.
Usui Reiki Second Degree
£190
2ND /3RD MAY 2020
11 - 4pm
On these two days you will learn many forms of hands on healing as well as distant healing. You will learn how to give a treatment to a client in a safe controlled manner and much more. Please bring a light packed lunch, refreshments will be on offer throughout the day.
On this day you will learn:
The deeper meaning of the Reiki Principles
The first pillar of Reiki
The second pillar of Reiki.
The third pillar of Reiki.
Joshin Kokyuu-Ho
Tanden
The sacred meaning of Namaste and the etiquette of using it.
Room cleansing using symbols
In depth delivery and use of the Reiki Symbols
Filtering
Build Self Confidence
Distant treatments using Reiki and crystals
How to Prepare and send Distant healing
Thigh and Knee method of healing
Traditional method of healing
In depth look as to how we can send Reiki to the Past, Present and Future.
Making Crystal Grids for enhancing Reiki energy
How to send reiki to multiple people/events.
In depth look into how to treat emotional healing
In depth look into how to release emotional and mental blockages.
How to treat Mental Health Issues
What affirmations to use for healing
Remote healing
Blanket /group healing method
Kanji Hand positions
In depth look into how to treat dying clients.
How to give a professional Reiki treatment
Information needed before giving a treatment
Reiki Client Information Form template
Reiki Documentation Form template
How your Treatment room should look.
Clients Comfort and Pre-Treatments consultation.
Grounding for the practitioner after Reiki
Reiki circles and shares
Manifesting Goals
Hatsurei Ho
Jakikiri Joka Ho
Joshin Kikyu Ho
Nentatsu Ho
In depth look into the Reiki Practitioner Code of Ethics
Extra hand positions for various illness
How to treat energy blocks and dis-ease
Hand placements for the front of the body
Hand Placements for the back of the body
You will receive a full comprehensive manual on these days and a Practitioners certificate.
The nature of the Usui Mastership, and the energies that become available to us, can be an ongoing process involving continuous personal growth. With the Master attunement and the use of the master symbol, we receive the opportunity to open more and more completely to the limitless potential of Reiki and to develop in ourselves the qualities that are contained in the Reiki energy. The Japanese name for the Master level of Reiki is Shinpiden which means "Mystery Teaching." I does not matter how developed we become, in this life or in any future level of existence, we will never fully understand it. This is why it is and will always remain a wonderful mystery.
When we receive the Master symbol and the attunement that empowers it, it creates the possibility for us to become aware of the Ultimate Reality. This is expressed in the definition of the Usui master symbol which indicates that it represents that part of the self that is already completely enlightened. When we use this symbol, we are actually connecting with our own enlightened selves. This in fact, is the true source of Reiki energy - it actually comes from the deepest and most important part of our own nature, our own enlightened self.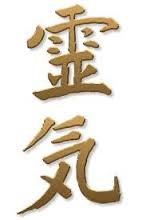 Usui Reiki Master
Shinpiden

20TH JUNE 2020
Level 3 Mastership
10-4

£290.00
Venue Dymchurch or Ashford. Kent.

Bring a packed lunch, refreshments will be on offer throughout the day.
This is an intensive workshop where you will be taught how to give attunements as well as you will be receiving them. How to teach others and conduct yourself in a teaching environment. We will explore the symbols , why Reiju is so important and the miracle of Psychic surgery, using the universal Reiki energy and crystals.

ON THIS DAY YOU WILL LEARN:

Reiki and Symbolism
The Traditional Usui Reiki Master Symbol
The direct intention Attunement on the sick or dying
Psychic Surgery and how to apply it
Reiju Self‐Empowerment
Individual Empowerments
Recapp on levels on and two
You will receive a full comprehensive manual on this day, plus a workbook to complete. The certificate, with Lineage will be issued when the workbook is completed and Margaret feels you have a good understanding of everything which you have learnt.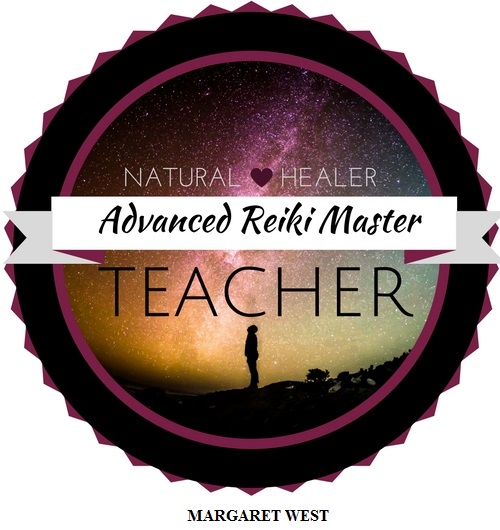 Usui Reiki Master Teacher
£200
Becoming a Master teacher is a huge responsibility. This cannot be undertaken lightly. To be able to teach another you need to learn how to instruct others and that cannot be taught in a few days. It is not possible to teach reiki without seeing first hand how the various levels are taught. You will have done at least 50 hours hands on, distant and animal healing with verifiable records, to take this course.
To be able to pass as a Master teacher and receive accreditation, you will need to sit through all the levels beside Margaret as she teaches. Here you will learn how to deal with challenging students, answer important questions which will come up, how to provide support and care to your students .
On this day you will also learn:
The reiki attunement ceremony
How to give Reiki Level one attunement and what to expect from your student during this.
How to give Reiki Level Two attunement and what to expect from your student during this.
How to give Reiki Level Three attunement and what to expect from your student during this.
What is reiju and how to deliver it to students.
The violet flame breath used in attunments
How to structure your courses
Healing room guidelines set out by the Usui Reiki Association
Testimonials for these Courses.
Mrs Natalie Marnham. Today I had the pleasure to go through my 1st Degree Reiki with Margaret.
She was very thorough with her knowledge, very friendly and professional.
Hannah O'Sullivan. Amazing workshop, I was so nervous but Margaret makes you feel at home straight away, answers all questions and guides you.
Can't wait for the next one.
Kelly Saunders. A brilliant introduction to Reiki, Margaret has a natural ability to put you at ease and allows you to ask any questions at anytime. Looking forward to practicing my self healing and doing level 2 in the future.
Claire. Kent. Today i found this course to be a wonderful experience.
Bravish. London. I have had a really lovely day and have learnt so much. I felt very relaxed and margaret is a great teacher.
Gretel. Kent. I found this whole course very enlightening. I really enjoyed it.
Carol. Kent. I found this course to be a thoroughly enjoyable experience.Margaret and Emma are such lovely ladies to guide you on this wonderful journey.
Claire. kent. I found the course to be very comprehensive and understandable. Margaret was able to answer all my questions and she helped me to understand in a way that i will remember. I am looking forward to practising and using this with clients.
Catherine. Kent. Thank you for an enlightening course.
Trisha. Kent. Fantastic course. I have really enjoyed it. I am really looking forward to level 2.
Jess. Kent. I had the most lovely day. I have really found that i have some further knowledge of my energy and the practice of reiki. I am really looking forward to doing the next levels.
Lucy. Sussex. Margaret and Emma were both very friendly and welcoming. Everything was explained really well and i felt at ease and comfortable.
Nathalie. Kent. Today i was attuned to usui reiki level two. Margaret is very explanatory and answered all my queries. Also, doing a one to one with Margaret, I received healing from her, which was a lovely experience. Yes Margaret, I will from now on cho ku rei everything!!!
Claire. London. Enjoyable Usui level 2 workshop, held in a friendly and supportive environment. I felt the increased strength in the healing energy, compared to my level one energy. I'm looking forward to practicing and continuing my spiritual journey.
Bridgette. Kent. The usui level two practitioners workshop, was a lovely experience.

Rosalind- Kent. This was my first experience of practicing Reiki. What a fantastic day. I have learnt so much and enjoyed the whole day. I'm looking forward to doing level two.
Rachael- Kent. The Reiki level one workshop was taught very well by Margaret. The guided meditations were organized well and all the information was helpful and interesting. The practical side of the healing was really interesting. I really enjoyed the whole day.
Sue- Kent. Very informative, packed workshop. Well presented, lovely decorated chairs. I felt rather special, welcomed and it was an intimate workshop with only five people in the room which made it a more personalised experience.
Deborah- Kent. I had a lovely day on the Usui Reiki level one course. Margaret is a great tutor and she made me feel very welcome. She explained everything beautifully and I felt great. I can't wait to put into practice all that I have learnt today. I am really looking forward to doing the next level.
Emma - Kent. I didn't expect to feel what I did during this workshop. Margaret is such a good teacher and I will definitely do another course with her.
Jenny- Kent. It's been a great day, very fun and informative. This course can not be improved in anyway. I felt things I have never imagined possible. Thanks Margaret for making me feel very relaxed and calm as that is very hard for me.
Jacqueline Thompson - Kent.Thoroughly enjoyed Reiki first degree with Margaret. Very relaxed and welcoming atmosphere. Other participants on the course were also very friendly. I had a lovely time meeting them all. Well done Margaret! Looking forward to the next Usui Reiki level with you. The meditation was wonderful as was the attunement. Thank you.
Claire- Kent. Really enjoyed learning Reiki with Margaret. The group was friendly and it was good fun. I felt the positive effects of being attuned and healed . I am looking forward to practicing it on others.
John - Kent. Fantastic workshop. Well delivered, good hands on experience, will want to carry on and do all the next levels. Thank you for the experience Margaret.
Caroline O'Toole - Kent. Really enjoyed learning this. Great experience.
Katherine Baily - London. Great day, great teaching. Easy to understand and lots of laughs too.
Parveen Nawaz. London. I was very nervous at the start but Margaret made me feel very comfortable. It was such a good day, and I know I can always contact her if I have a problem with Reiki. I will go no other place in future when it comes to my learning Reiki two.
Cathleen Macgoven - Glasgow. I came over from Scotland just to do my Reiki Mastership with Margaret. WHY? Because she is the best!
Henry Blanch - London. A class teacher who give out detailed and well written manuals. I'll be back with Margaret to learn the Mastership.
Saminia Mousacha. Sussex. Excellent tuition. I LOVE this lady and her infinite knowledge of the spirit work and healing. LOVE being a reiki one healer.
Sasha Williams - Brighton. I came, I saw and I was awed. Such a beautiful lady inside and out with a teaching skill that leaves you feeling empowered.
John Stokes - Cambridge. I have done all my training with Margaret in Usui 1,2 and Mastership. I would not go anywhere else but to her for help and guidance on my spiritual path. She taught me how to be a better person just by being one herself.
Paula Warner - Kent. Wow! Having been attuned to Reiki One elsewhere, I was astounded by the difference and professionalism of studying with Margaret West on Reiki Two. If you are considering training for anything to do with healing or metaphysical classes, you won't get a more competent and qualified teacher. You won't go wrong with Margaret West and I can guarantee that you will come out feeling confident that you have been taught all you need to know, and taught by the best!
Lucy Snow - Kent. A great day with Margaret West, who makes it all look so easy. I would definitely recommend her training skills.
Sally Kingwell - Kent. A great day with lots of knowledge. A good manual that covered the day and back up afterwards, from Margaret, when I returned home. A great experience.
Sarah Martins - Kent. Lovely two days working with Margaret and learning all about Usui. So happy I did this course with Margaret.
Carmel Havington - Bromley. Funny old day with so much energy and laughter. Quite intensive, but so worth the time and money. I rate her as one of the best teachers in Kent, Plus she has a verified lineage that seems to be few and far between with Reiki masters nowadays.
Lisa - Norwich. Reiki level two Refresher.
I travelled from Norfolk to Kent specifically to see Margaret because she is a verified teacher from the Reiki council and that made me feel more confident that she knew what she was doing.
I found out that she is a fantastic teacher with no ego about her at all. I have done Reiki 1 & 2 but never felt confident I knew it.
Margaret ran through it all again with me, practical assessments and gave me the confidence
to move forward with this healing work. God bless this brilliant woman.
Katy. London. I have done all my reiki levels with Margaret and I could not have picked better teacher.
John. Australia. I travelled to the UK on holiday and combined it with a weekend of reiki mastership and Master teacher qualification, with Margaret. What a great experience. I feel totally different on how I approach Reiki as a whole and got sound business advice too. I love this lady!
Sam. London. I have done reiki 2 with Margaret and found her to be a deeply spiritual lady. In tune with the planet and the energy of reiki. I thank the universe for showing me this brilliant teacher.
Wanda. USA. I came to visit family and ended up spending more time with this brilliant teacher instead. She did a refresher with me for level one and two and I realised I didn't know half of it. It pays to find a verfieid teacher. Trust me!!