ALL books on this page are Copyright of Margaret West. You MAY not copy, or distribute without her permission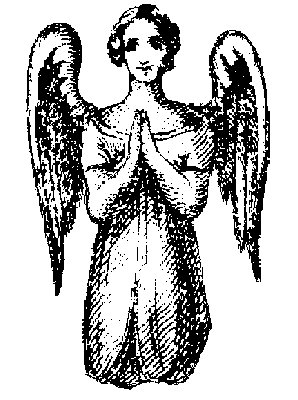 Angelic Reiki
Angelic Reiki is a profound, high frequency, multidimensional system of healing and consciousness expansion. It helps to shift mental, emotional and Spiritual stagnation, facilitating deep healing with rapid, unmistakeably results. Channelled through Christine and Kevin Core by Archangel Metatron and the Ascended Master Djwhal Khul in October 2002 and February 2003, it has become known as a complete healing system for our time. Kevin and his wife Christine went on to create an International Organisation with Angelic Reiki which has been practiced in more than 17 countries around the world. It has attracted considerable attention Internationally and in the UK of people from all walks of life. The purity of Angelic Reiki has been remarked upon time and time again and it is believed that it has been given to us to support us through the Ascension Process. Angelic Reiki draws from the Usui and Shamballa Reiki lineages and combines these with powerful transmissions from the Angelic Realms. Attunements prepare and initiate you to start working with the Angelic high vibrational light and will establish for you a conscious and permanent link with the Angelic Dimension.
Angelic Reiki cannot be compared with any other healing modality. This is because of its higher, purer dimensional frequency and the fact that all the attunements and healings are done by the Angelic Kingdom of Light. During a healing session the Practitioner becomes a bridge, Channelling the healing Angel and bringing the highest form of healing possible. This means Angelic Reiki is perfect in its conception and transmission. One of the most important factors to consider is that any condition can benefit from this modality of healing. Anyone can be taught Angelic Reiki, whatever their beliefs, as it is not a Religion. The only thing needed is an open heart and mind to allow you to connect with the Angels. Working with divine energy allows you to reach deeply into all areas which require re-balancing and healing. In multidimensional Angelic Reiki healing the people you work with are lovingly supported to release physical, emotional and karmic imbalances as well as ancestral issues throughout all time and across all dimensions.
Margaret is an Angelic Reiki Master Practitioner/Teacher and member of the Angelic Reiki Association, which is an International Association with members worldwide and Certificates issued by the Angelic Reiki Association are recognised Internationally. She is fully Insured and a member of the British Complementary Medicine Association (BCMA) through the Angelic Reiki Association which is a member Association of the BCMA
Refresher Courses.
If you have done any of these levels and feel that you would like a Refresher Course, please do EMAIL US for more information.
We offer payment plans for these Courses, to suit your needs.

NOTE: When you pay your deposit for any course on the website you are agreeing to the terms and conditions set out BY CONNECTIONS WITH SPIRIT. Please read section 7.
Deposits and payments are non refundable after your inital 7 day cooling off period.
Visions of Light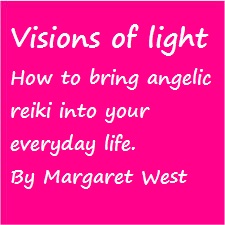 £ 13.00
Please note: We only sell this book to people who have trained to be an Angelic reiki?Practitioner/ Teacher
Visions of Light was written by author and Reiki Master Teacher Margaret West for Angelic Reiki Practitioners. Her experience with working with the angelic realms and what you can expect, is explained in full as well as tips on how to use the symbols in your everyday life for good health, protection and more. A great little book thats a must for all Angelic reiki practitioners.
cooywrite Margaret West 2011
This book is the sole property of Margaret west , the pictures remain the property of the respected owners.
Angelic Reiki Practitioners course
Level 1& 2
for
2023
10th May 4-7
11/12th May 10-5
This Course is over two and a half days

£285
Off road parking, with security cameras is available
Please bring your own bottled water and lunch
We will only have space for 6 people on this course. Please book early to secure your place.
This Practitioners Healing Course is like no other you will ever experience. It is a full interactive day with the Angels and Ascended Masters. On the day you will learn various hands on healing techniques which connect you directly with the Angelic Kingdom. The attunements are carried out by the Angels and they establish a link to them and the Ascended Masters. This is a powerful time of Self-Healing as well. On the day we will be doing:
A complete Karma Cutting and Angelic Clearing

Angelic Reiki Levels 1 and 2 attunements to the Angelic Kingdom of Light through Archangel Metatron and The Sarim. This includes an attunement given by 30 Archangels, the chief Celestial Angel Princes.

The allocation of a healing Angel who will work with you in this lifetime

Practical 'hands on' experience in the healing methodology involving with healing as a channel, healing with intention, healing with an Ascended Master, Galactic Healers and the first steps in multi-dimensional Healing.

A beautiful and very powerful Master Crystal, which will hold the divine Angelic Healing Codes , will be allocated to you

And much more

An Angelic Reiki Practitioner Certificate

A fully comprehensive Manual.
£10.00
Please note: We only sell this book on the course day, to people who have trained to be an Angelic Reiki Practitioner/ Teacher with Margaret West
Visions of Light was written by author and Reiki Master Teacher Margaret West for Angelic Reiki Practitioners. Her experience with working with the angelic realms and what you can expect, is explained in full as well as tips on how to use the symbols in your everyday life for good health, protection and more. A great little book thats a must for all Angelic reiki practitioners.
Copywrite Margaret West 2011
This book is the sole property of Margaret west , the pictures remain the property of the respective owners.
To pay for this course or discuss a payment plan, please contact us. We accept cards, BACS, and we do payment plans to suit your needs. We do not accept paypal for this course.
Level 3 & 4 Mastership
2023
This course is over three days.
18 th October 10-5
19/20th October 10-5
£460
Off road parking, with security cameras is available
Please bring your own bottled water and a packed lunch
Every student has been divinely guided to this course and they will be moved into an area of healing that will be imperative to earth during the course of the next few years. During the weekend we will be revisiting healing techniques learnt in the 1 & 2 course and you will have an opportunity to share your healing experiences with other members of the group.
On the day you will experience:
Healing through 3rd eye contact used in Atlantis
You will receive attunement Third degree and Fourth degree

Activation from Archangel Metatron of the 13 symbols which will be given to you during the course of this workshop, which are a gateway to the multidimensional healing. The symbols given will be activated to Angelic level through the 7 levels of form and divine form by Archangel Metatron.
Gifts of Higher knowledge given by The Sarim, The Angelic princes of the Angelic Kingdom
Learn how to Activate Crystals using Angelic Reiki
Practical use of Crystals coded for Angelic Reiki
Cosmic Ray Meditation to lift your vibration even higher
Multi Dimensional healing with the Galactic Healers
Healing with your Soul Group
Grounding using various methods Higher knowledge sent to you by the Sarim
How to set your room up prior to the workshop
How to communicate with the Angels as they help you to teach the courses
How to teach the sacred Angelic Reiki Attunements as you blend your energy with the angels.
How to deal with each student's individual experience
You will received Comprehensive advice on how to Teach an Angelic Reiki workshop and to perform the sacred Angelic Reiki Attunements.
You will receive a beautiful Master Certificate and a bound comprehensive Mastership manual
If you would like to join the course as a refresher the charge will be £165. This includes a new manual, refreshments and certificate if needed.
To pay for this course or for more information, please EMAIL US.
We accept most cards or BACS and we do payment plans to suit your needs should you require this service

.
Bhavesh. Wembley. I had a lovely 2 1/2 days at the Angelic reiki practitioner workshop. Not only was it full of information, but it was practical as well. During all the attunments I could feel the differnt energies and I am very grateful to be taught by Margaret. I do recommend this course, with Margaret, for anyone who is thinking of doing it.
Emma. Kent. Wonderful, enlightening, emotional to see all the colours and light, and to feel the presence of the angels was truly a privilege.
Jane. Buckinghamshire. A beautiful, magical experience, delivered expertly by Margaret and Emma. It was hard work and tiring at times, but so worth it. I would highly recommend this incredible workshop.
Sonia. Kent. I feel very blessed to have done this course. It was such a beautiful experience. Both Ema and margaret make the experience so relaxing, nothing is ever too much trouble. Any questions are answered with so much knowledge. I feel like it has been a life changing experience.
Claire. Kent. I have had the most amazing experience on this course. I have kearnt so much. Margaret is the most wonderful soul and i thank her so much for delivering this course. Thank you to Emma too.
Ursula. kent. Thank you. I felt very good after the block releases and the healing. A lovely course, that i really needed.
Tracy. Kent. A life changing experience. I was overwhelmed by the power and love i received from this course. Margaret's teaching was done in a calm and happy environment. A small group meant that we bonded well. I was very nervous and anxious before i started the course. Now i feel excited and overwhelmed. Ready to start my work with the angels. Thank you Emma and Margaret for helping and guiding me today.
Liz. Kent. Thank you for the wonderful course. It was fun, interactive and relaxing. I highly recommend it. I feel very different now and look forward to practicing my new skills.

Jodie. Kent. I did this course as a refresher and i feel it has lifted my vibration even more. I believe re freshers are very important in our continued development through ascension and healing. Doing this course again has expanded my consciousness and knowledge. I culd not have come to a better teacher for this development on my journey. Thank you so much for a wonderful experience and being apart of my enlightenment. I will return as i feel totally connected with Margaret and Emma and i love the fun that is always present in their workshops.
Karen. Kent. Wonderful, amazing weekend. Brilliant people.
Cheryl. Kent. I LOVED the mastership workshop. It was professionally presented and explained very well. I understood it properly and i feel confident enough to one day teach it. I highly recommend Margaret.
Fiona. Kent. A life changing experience. Thank you margaret for such an enlightening Masters weekend. Everything was explained with patience and love. I gained so much confidence and gained many new friends from the course. Thank you so much.
Melissa. Kent. As expected, a fabulous Masters workshop and energy. Lovely ladies and thoroughly looked after by margaret and her assistant Emma. HIGHLY recommended.
Denice. Kent. The angelic reiki masters course was well orchestrated. Margaret is an extremely lovely lady. Everything was taught with a very angelic edge. Margaret is very easy to work with and the group was wonderful.
Lyn. Kent. A fabulous, inspirational Masters workshop. I would highly recommend Margaret if you are considering your Angelic reiki practitioners/Masters qualification.

Dawn McKelvie , Medway - Angelic Reiki 1&2 Degree. Thank you Margaret for such a wonderful couple of days. The course was truly an incredible experience. You're depth of knowledge is amazing and your passion for sharing and guiding the group was lovely. I feel that the Course far exceeded my expectations, although i wasn't sure what to expect. At times it was emotional in such a wonderful way. The feeling that something really special had taken place. Both Emma and Margaret are such warm and lovely people, making everyone feel very comfortable. Thank you for such an incredible journey.
Fiona Beer , Kent - Angelic Reiki 1&2 Degree. Excellent course, wonderful company. Friendly relaxed, fun but with a serious compassionate side. Very moving with a few surprises! I would thoroughly recommend this Course and others run by Margaret and the lovely efficient Emma.
Blandine English, Kent - Angelic Reiki 1&2 Degree. This workshop was totally brilliant. Hard work, tiring, but very good. You can feel the Angels vibrations all of the time. Definitely would recommend this Course to everyone.
Michelle Denne, Kent - Angelic Reiki 1&2 Degree. Amazing!! Really good Angelic course. I feel this is just the beginning of my journey with the Angels. Lots of fab people and cake !
Natasha Hamilton Russell , Bristol - Angelic Reiki 1&2 Degree. Absolutly fantastic. I so enjoyed it. Friendly, Professional, a bit tiring, but well worth all the effort. I cant see anyway of improving the workshop or my experience. Lovely people. Very happy.
Raymond Jones , Medway - Angelic Reiki 1&2 Degree. A very good workshop and teacher. I have learnt so much. Thank you Margaret and her assistant Emma.
Rachael Castle , Kent - Brilliant workshop. Well set out. This course is really good for personal growth too. A lovely way to bring Angels and Reiki into your life.
Sherrie Hardaker , Dartford - Amazing weekend. Lovely to be with such lovely people to do the Mastership with Margaret, you are a wonderful Teacher.

Seher Akbar , London - Refresher. it was a wonderful workshop and much more intimate in Margarets home, with just a small group. As usual, Margaret delivers the Angels messages exceptionally well. It is quite intense, but she always explains what is going on and answers any and all questions if you have concerns, in a loving caring and fun way. Thanks Margaret, you are amazing x
Emma King , Kent - Both days flew by and i really enjoyed learning all about healing via the Angels. I could feel them immensely more than anything I have ever experienced. Margaret has a way with Teaching that makes you feel at ease and helping you to trust yourself. Any questions, no matter how silly, she answered. I highly recommend this Practitioners course. Margaret has definitely got a strong connection with the Angels and her way of Teaching really shows it. The Angels presence is really known in during this Workshop and the way they run the Workshop shows the immensity of trust that they put in her. The Attunments are out of this world and the whole weekend is pretty hard to put into words. All i can say is that if you love Angels and working with their energy then you must to this Workshop. I feel my connection with the Angels has really gone up a level. Margaret is not only your Teacher for this Workshop, but she is also there for your lifetime with any questions that you may need answering.

Anne Walker , Bristol - Really enjoyed yet another Angelic Reiki workshop - fantastic experience. Margaret is a very good Teacher and she explains everything so well. Very professionally delivered.
Matt Grogan, Kent - This is a very calm and easy to follow workshop. Margaret is very knowledgeable about the subject and puts everyone at ease throughout the day. The group size was perfect and at no point did i feel uncomfortable. Great Workshop. Thank you.
Trish Abbott , Norfolk - I have just come back from Margaret's lovely Angelic Reiki workshop, and just want to say how Enlightening it was. With the special finishing touches, you made us feel like a family of Angelic sisters. I can't recommend this Course highly enough for those people wanting to connect with such powerful yet gentle energies. Thank you so much xxxx
Audrey Chandler ,Kent - I just want to thank Margaret for a wonderful weekend! I felt so peaceful and blessed after the Angelic Reiki. The girls, ' soul sisters' were such fun to be with, it was life enhancing. Many thanks Margaret.
Harma Desi, Lewisham - Amazing experience. I feel so changed and happy. So love Margaret and her friendly manner.
Claire Heard , London - An intense and fascinating workshop. I learnt so much. I really enjoy learning with Margaret because she is so in touch with her client's and their needs. She reassured me when I felt anxious and unsure. I felt increasingly confident and at peace.
Helen Appleton, Kent - One of the most enjoyable experiences, which although tiring, was worth every moment of every challenge. Lovely people to be with for two days. There was a couple of moments when my concentration and focus was distracted, which was at crucial points, which was annoying. However, all credit and love to my fellow students for soldiering on despite an awful cold. Many thanks Margaret. I was so looking forward to this workshop and it certainly lived up to my expectations.
Chris Mirehouse , London - I can honestly say that this has been one of the most amazing experiences of my life. The workshop has true feelings of balance and light. I would not want this course to change in anyway as I believe that everyone has shown the life changing connections, with the Angels, that I have experienced today. Thank you for everything Mags.
David Hart , London - One of the most enjoyable and opening of all the workshops I've been to. I had already been built up by my Guides that this was an important turning point of this lifetime. However, this was not a let down and with Maggie in the driving seat it was amazing. Thank you Margaret for a fantastic workshop, one that I know, deep within me, will change my life forever.
Matt Grogan, Kent - This was a friendly workshop which felt i had the whole support of the group. Maggie was an excellent tutor, who allowed the group to flourish and to experience healing and understand how to conduct the Angelic healing. Thank you for a great Workshop and I would highly recommend it.
Yvonne Moo, Kent - The Course was brilliant, well detailed teaching with plenty of fun included. I will happily do another course with Margaret at some point.

Victoria Nunn , Kent - What a wonderful weekend. Margaret has been a great teacher and i have met some lovely people at this workshop. I highly recommend Margaret's workshops.

Monique Edmonson , Kent - Thank you for a lovely weekend. The workshop was very well explained, with lovely people in a pleasant location. I feel so much more confident now I have done this as a refresher course. Thank you so much for having me and i cannot wait to work with the energy. I'm so glad to have met Margaret.

Hayley Allingham , London - On the first day of this Workshop i felt like i wasn't supposed to be there. I enjoyed it, but i didn't feel it was for me. Nevertheless, I came the second day and spoke to Margaret about my feelings. She explained everything to me and why i felt this way. I'm so glad that she did. I felt so connected and drawn in after that. I finally felt i should be there and i highly recommend this course. A lovely group and Margaret was amazing.

Deborah Coaten , Kent - The venue was lovely and ideal. Margaret is a very good teacher and makes you feel relaxed and welcome. She explains everything again, if you don't understand the first time. I enjoyed the Angelic Reiki workshop so much. Lovely friendly people.

Claire Winter, Kent. - Lovely Workshop. Not what I expected at all, but a lot better. Lovely experience and a lovely group of people. Feeling very chilled out and relaxed. Which is a bonus.

Denise Moore , Kent - This Angelic Reiki Workshop was such a wonderful experience. Margaret is a lovely soul who takes you through all the workshop and Attunements in a Professional, yet loving way. If you want to feel connected to the Angelic Realms I recommend Margaret.

Seher Akbar, London - The Workshop was a completely new and amazing experience. As i have never done healing before. Margaret is fantastic, she explains everything and really helped me understand my experiences and answered all my questions.

Christine Law, Kent - A lovely group today. The Attunments were very powerful. I have done Usui Reiki for 12 years but this was very different. I know this will Enhance my healing and self development. Another step along the path of my Spiritual Development. Thank you Margaret.

Pat Ford-Hayes, London - Wonderful Angelic Reiki Workshop. Brilliant Teacher with a fun side. Well worth all the traveling to Kent. Such an energising learning curve. Love and thanks.

Lyn Fuller, Kent - WOW.....very inspirational, Enlightening Workshop. I recommend this to anyone wanting to develop their healing abilities. Margaret is very supportive and down to earth, even though we are working with Angels.

Ann Walker ,Bristol - I traveled from my home in Bristol to Kent for this Workshop. Having experienced many Workshops over many years, I have never enjoyed them as much as this one. Fantastic and Margaret is a great Facilitator, giving and explaining information to the fullest.

Jeanette Wilson, Kent - Such a lovely Workshop filled with light and love. Margaret makes everyone feel at ease and brings people together. I cant think of anything that would make the experience better, unless the Angels came and revealed themselves physically. All in all, a brilliant couple of days. Planned and presented beautifully.

Melissa Ednie, Kent - A fabulous Workshop, really enjoyable and it is really wonderful to release all the clutter I have carried around for far too long. I can't believe the amount of water I have consumed over the past two days!!! The venue was fabulous and worked well for our needs. Feels potentially life changing.
Susan Burnham ,Kent- I have thoroughly enjoyed all aspects of this Course and it has left me feeling so inspired to know that in am on the right path. Thank you Margaret for being a very beautiful Teacher. let your love and light always shine the brightest.
Kerry Dixon, Bristol- I absolutely loved everything about this weekend.
Cheryl Turtlemoon , Kent - Absolutely brilliant. Fantastic, excellent. It was an honour. Thank you.
Kirsty Stead, Kent - I had a wonderful two days and felt it was a wonderful experience. Margaret was Professional and the energies within the room were wonderful.
Lucy Cooke, Kent - I loved this Workshop. Its very intensive, but relaxing as well in a friendly atmosphere. I will definitely be doing more Workshops with Margaret.
Find Margaret at the Angelic Reiki Association