Angel Choir day Workshop
Bridget. Spent a lovely day on this course with the angels and a group of lovely people.
we did a regression meditation which was extremely deep, table tilting and learnt which ray we are on and going to.
Very interesting.
Mandy Lafferty. A fantastic workshop. The energy was unbelievable. Emma and Margaret are so lovely and look after you really well. I learnt a lot while having a laugh and am thankful for the lovely Angel energy and Spirit who made an appearance when we did the table tipping.
Christine. A most enjoyable day experiencing Angelic energy and learning more about our individual rays. Beautiful meditations.
Janet Blake. Always have fun and excitement Margaret and Emma, working hard with the Angelic world and a deep meditation. So much to learn.
Loved every moment.
Tracy. Truly amazing experience that has helped me to progress to the next level.
Calm and spiritual environment.
Mags Cook. I thought this workshop was very good, informative, helpful. It helped me no end. I learnt so much.
Highly recommended.
Claudia Miller. A brilliant day full of Angelic Energy and Insights. Margaret is a wonder teacher, full of energy and wisdom. So much fun and laughter. We learned about the colour ray we are on, did a Past Life Regression and some table tilting. Got more ideas about my life purpose and now I am feeling uplifted and inspired.
Emma is such a wonderful assistant who looked after our physical well-being. Lovely cakes, yummy!
M. Marshall. A fantastic day, went too quickly. Highlight was the regression which was amazing. Margaret and Emma were fantastic, the day was enjoyable, knowledgeable with good laughs.
I look forward to the next one.
Kayleigh. Very informative course, really nice group. Thank you for allowing me to be part of it. (Very good Past Life Regression).


Angel & Crystal Workshop event

Alison - Medway, Kent. A great location with good facilities. Perfect number for this workshop as we were able to move about easily. I personally felt very connected to Angels. I received a gentle tap on my hand, saw Angel wings and listened to what they had to say. Very informative and interesting workshops.
Susan- Kent. Everything flowed well with this workshop. The crystals were enjoyable to work with and very powerful. Thank you Margaret and Emma for all your hard work today.
Cherie- Kent. Excellent day - lovely energy. Well worth coming to. I would have liked longer on the chakra balancing healing time.
Pat- London. As always, very informative and hands on workshop. Easy to understand and take on board what Margaret was teaching us. A very big thank you to Margaret for imparting her vast crystal and Angel knowledge.
Jenny- London. Fab workshop. Thoroughly enjoyed it - Thank you. Well diagnosed and very friendly.
Laurie - Chelmsford. Great day. I have learnt a lot and enjoyed hands on experience.
Carol - London. Nice group of people, friendly atmosphere and lovely energy. Thank you
Lyn - Kent. This was a lovely day full of warmth and laughter. I have learnt a lot. Thank you so much.
Susie -Canterbury. Wonderful workshop. I was made to feel very welcome and i met some lovely people. Certainly came away very enlightened and energised. I would come again.
Michelle- Kent. Informative workshop. Great communication on Angels and Crystals. Always love and enjoy Margaret's workshops.
Ginny- Kent. Thank you so much for a wonderful day. I loved working with the Crystals and in such a lovely group.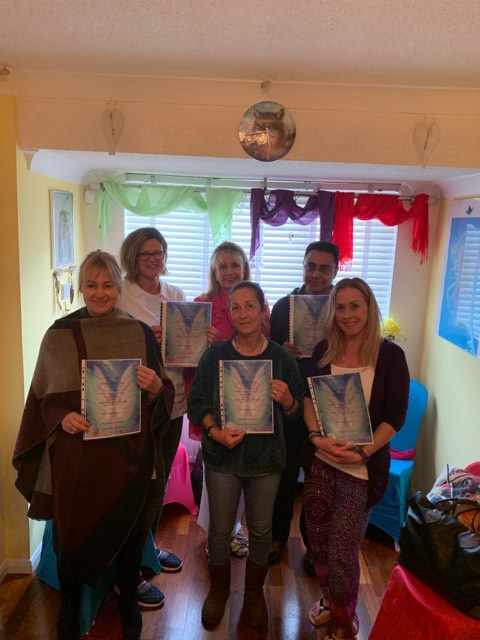 Angelic Reiki Level 1&2

Yvonne Moo. Kent. The course was brilliant, well detailed teaching with plenty of fun included. I will happily do another course with Margaret at some point.

Emma- Kent. Both days flew by and I really enjoyed learning all about healing via the angels. I could feel them immensely more than anything I've ever experienced. Margaret has a way with teaching that makes you feel at ease and helping you to trust yourself. Any questions, no matter how silly, she answered. I highly recommend this practitioners course.

Victoria - Kent. What a wonderful weekend. Margaret has been a great teacher and I have met some lovely people at this workshop. I highly recommend Margaret's workshops.

Monique- Kent. Thank you for a lovely weekend. The workshop was very well explained, with lovely people in a pleasant location. I feel so much more confident now. Thank you so much for having me and I can not wait to work with the energy. I'm so glad to have met Margaret.

Hayley- London. On the first day of this workshop I felt like I wasn't supposed to be there.I enjoyed it, but I didn't feel it was for me. Nevertheless, I came the second day and spoke to Margaret about my feelings. She explained everything to me and why I felt this way. I'm so glad that she did. I felt so connected and drawn in after that. I finally felt I should be there and I highly recommend this course. A lovely group and Margaret was amazing.

Deborah - Kent. The venue was lovely and ideal. Margaret is a very good teacher and makes you feel relaxed and welcome. She explains everything again, if you don't understand the first time. I enjoyed the Angelic Reiki workshop so much. Lovely friendly people.

Claire Winter- Kent. Lovely workshop. Now what I expected at all, but a lot better. Lovely experience and a lovely group of people. Feeling very chilled out and relaxed. Which is a bonus.

Denice- Kent. This Angelic Reiki workshop was such a wonderful experience. Margaret is a lovely soul who takes you through all the workshop and attunements in a professional, yet loving way. If you want to feel connected to the angelic realms I recommend Margaret.

Seher- London. The workshop was a completely new and amazing experience. As I have never done healing before. Margaret is fantastic, she explains everything and helped me understand my experiences and answered all my questions.

Christine Law- Kent. A lovely group today. The attunements were very powerful. I have done Usui Reiki for 12 years but this was very different. I know this will enhance my healing and self development. Another step along the path of my spiritual development. Thank you Margaret.

Pat Ford-Hayes- London. Wonderful Angelic Reiki workshop. Brilliant teacher with a fun side. Well worth all the traveling to Kent. Such an energizing learning curve. Love and thanks.

Lyn Fuller- Kent. WOW.....very inspirational, enlightening workshop. I recommend this to anyone wanting to develop their healing abilities. Margaret is very supportive and down to earth, even though we are working with Angels.

Ann Walker- Bristol. I traveled to Kent for this workshop. Having experienced many workshops over many years, I have never enjoyed them as much as this one. Fantastic and Margaret is a great facilitator, giving and explaining information to the fullest.

Jeanette Wilson- Kent. Such a lovely workshop filled with light and love. Margaret makes everyone feel at ease and brings people together. I can't think of anything that would make the experience better, unless the Angels came and revealed themselves physically. All in all, a brilliant couple of days. Planned and presented beautifully.

Melissa Ednie- Kent. A fabulous workshop, really enjoyable and it is really wonderful to release all the clutter I have carried around for far too long. I can't believe the amount of water I have consumed over the past two days!!! The venue was fabulous and worked well for our needs. Feels potentially life changing.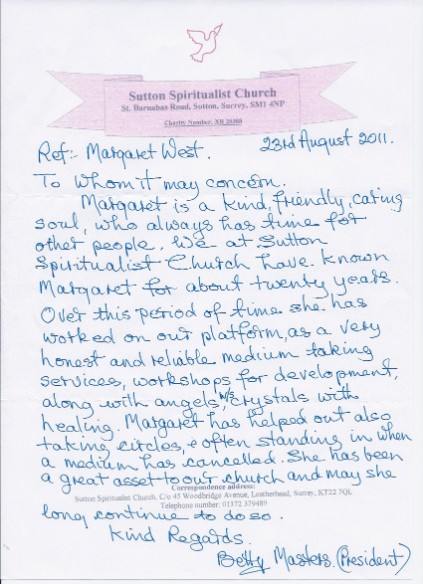 Crystal Therapy beginners workshop
Fiona. Kent.

Thoroughly enjoyed learning more about crystals and how they work. Excellent clear explanations about the dangers of some and their misuse. I am looking forward to digesting the manual and to carry on with the learning process. Beautifully laid out workshop with crystals, information cards, incense and Margaret teaching us. Thank you. I am looking forward to the next three other workshops with Margaret.
Sarah Martins. Kent.
Great friendly environment for learning. A really supportive group. Margaret's extensive knowledge is always passed on in an informal way without detracting from her professionalism.
Pat. London.
Another workshop with Margaret and another learning curve. Brilliant teacher who makes it easy to hold on information that she is giving us through fun and laughter. I cannot wait for the next workshop. Thank you Margaret.
Monique. Kent.

Thank you for a fabulous workshop. I have learnt so much and feel inspired to learn more about crystals and their uses. I am amazed how effective the crystals are. It was such an informative workshop. Very enjoyable.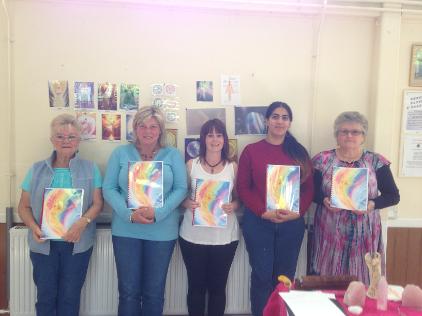 Angel Healing Workshop
Seher Akbar.London. It was a very eye-opening day. Having done angelic Reiki already, I have learnt so much more and felt new feelings. I am overwhelmed by how amazing angel work is. Thank you for teaching us and answering all our questions. This workshop could not be improved in my eyes.

Maureen Mansfield. Surrey. It was interesting, but being my very first experience of attending a workshop, I did feel a little lost. But Margaret was very good and explained as we went along. I definitely feel i need more practice.

Yvonne. Kent. I came for the afternoon to be a model for the therapist to work on. It was a very theraputic experience with some lovely people. Thank you Margaret for inviting me along and i really enjoyed experiencing the physical angelic experience. It was a lot different from spirit work.

Patrica Ford Hayes. Surrey. A day of fun and learning with a brilliant teacher. I would recommend Margaret for all spiritual and healing workshops. She makes them easy to understand and take on board.

Emma King. Kent. I loved today, every aspect of it. Connecting with the angels, the amount of energy around whilst doing the healing was immense. It was a very relaxing day. The fact we experienced them physcially and we could ask questions, has made me realise that angels will be a apart of my life forever.

Fiona. Kent. I really enjoyed today. Margaret explains clearly about the workings of the angels, introducing us to them and explaining how to work with them. The healing work with the angel crystals and rose oil was a a wonderful experience. Wonderfully organised by Emma. Thank you both for a fabulous day, teaching and so much more.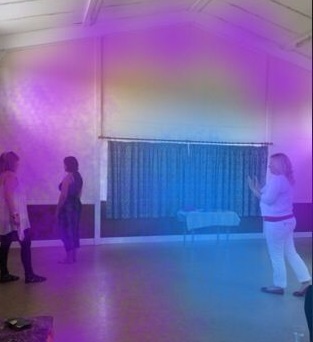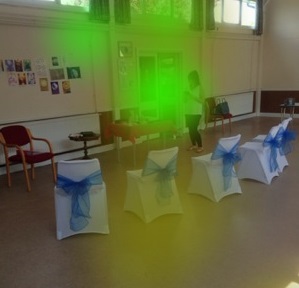 Spirit Enlightenment
Workshop

Seher. London. Brilliant workshop. I really wnjoyed the aura work and learnt so much new stuff. Margaret and Emma also have a very easy way to explain things and answer questions. Good size class, so we can all work individually for a longer time. I really learnt a lot about my higher self with the card work, which was new and exciting. Looking forward to doing more spirit work.

Melissa. Kent. It was so lovely to have confirmation of my guide, that i have not seen for yonks,is still with me. I feel i have ignored my higher self for too long. Fabulous workshop, really well thought out. Good fun as id expect from margaret. Amazed at the aura work - could sometimes see an outline, but today was actually colours. Thank you so much.

Stacie. Kent. I now feel that a lot of things in my life now make sense. Lovely workshop.

Pat. London. As always, a brilliant workshop with Margaret. Learning and fun every time.

Ros. Kent. My first workshop with Margaret and i really enjoyed the whole experience. I have learn't so much and had some wonderful experiences today. I felt welcomed and listened to by all the people today and i will be doing more of Margaret's workshops in the future.



Meditation workshop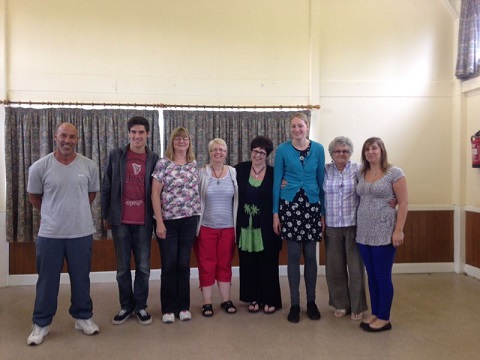 Melissa Ednie. Kent
. who kindly gave a short video testimony, said this about the workshop..I thought the workshop was fabulous and it made me want to do even more meditation on a more frequent basis. Marion was brill, the venue was brill and everyone on thre workshop was brill.
Monique Morgan. Kent.
I had given up on meditation because i just cant visualise anything, but today's workshop has given me hope. I found the standing meditations very relaxing but my favorite was the affirmation one. All in all, a very enjoyable day. Thank you.

Andy Hobbs. Kent.
First time for me and i really enjoyed it. Very worthwhile and informative. I totally recommend it.
Liam Wolfe. Kent.
The day was very helpful and informative and it was great for all levels. As a beginner i learnt loads about spirituality and meditation. A great day. Thanks.

Patricia Ford-Hayes. London
. An interesting meditation workshop covering many aspects of meditation. It has really opened my eyes as ways to meditate.
Deborah Coaten. Gravesend.
I found the workshop very helpful as it showed me different meditation methods and it will help me to relax at night to sleep and when i am feeling stressed. It will also help me to connect with spirit and with healing.
Claire Heard. London
. It has been a really interesting experience trying different meditation techniques. I will be usuing several on my own. The teacher was great and made it sun. Very informative. Lovely group of people.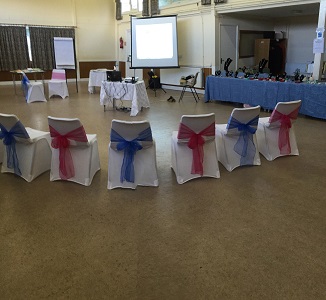 Nic. Kent. I found the course very informative and helpful. There was interaction with all aspects and people from different areas and walks of life. Cheryl was most willing to help people to understand what they were doing.

Karen. Kent. I really enjoyed the course as a beginner. I felt that there was adequate lessons included. I have a lot to learn and remember.

Alix. Kent. Very good and fun day. It was a great experience. Definitely more to tarot than i thought. This was a very in depth course. Thank you.

Melissa. Kent. Another fabulous workshop from connections with spirit. It was lovely to see tarot bought to life by the lovely Cheryl. This workshop has added yet another layer to my card reading. I might just stick to reading the cards this time.

Pat. London. A really brilliant and easy to follow workshop. It was easy to take on board and remember what Cheryl taught us today. Being partially deaf i was worried i would not be able to follow. But Cheryl made it it easy. She was clear and concise.

Geoff. Surrey. Lovely workshops. The interactiveness in learning the different layouts and readings was very, very good. Cheryl depth of knowledge comes across clearly as she explains it very well.

Claire. Surrey. Lovely workshop. Everything was very clearly explained. Cheryl had lots of patience and all questions were answered well and explained. Because of this workshop, i now know how to go forward. Thank you.

Emma. Kent. The workshop was fun and seemed to make Tarot sink in more for me. Cheryl is lovely and a real asset to connections with spirit. She gets us involved in using the cards, without just reading from a manual. Lots of practical work as well as card explanations.

Christine. Kent. A very informative day with Cheryl, who has a wealth of knowledge and enthusiasm for Tarot. I really enjoyed the day and am encouraged to learn more. Thank you.

Update 2019.
We are so sad to announce the sudden passing of John. This is a huge loss to the physical world and a tremendous gain for the spirit world. We were honored to have met him and his beautiful native american guide.
Thank you John for bringing so much love to this world.
Trance Day
Claire . London. A day filled with brilliant energy. It was wonderful to meet and connect with John's guides and hear their wisdom. Really interesting to see a real trance medium. Fun and laughter as well as learning. A great day.

Ron Masters. Surrey. Thoroughly enjoyed the experience with John and his guides Issac and Calling Bear.

Betty Masters. Surrey. Very interesting day. Wonderful having hands on healing from a Native American Indian guide.

Rachel. Kent. I really enjoyed the trance day with john. It was a great experience organised well by Connections with Spirit. I met great like minded people and learnt that spirit is so much more than we think. It was a great experience meeting johns guide Calling Bear and having him give me a blessing.

Graham Peto. London. Fascinating and very engaging workshop. This was my first workshop and i would certainly attend another by connections with spirit, should they become available. The information provided was on an appropriate level of understanding and the duration was just about right, as was the interaction between the attendees and the practitioners.

Mary Peto. London. This was my first ever workshop and I did not know what to expect. i found the day very informative. There was a warm and welcoming atmosphere which helped me feel part of the even. I would very much like to attend another event with john, via connections with spirit.

Peggy Phillips. London. I found the day very informative. John's guides made it easy to ask them questions. I found the whole day so very inspiring. The atmosphere was so welcoming from connections with spirit and everyone who attended.

Gill. Kent. A fascinating and enlightening day with john and moniker, plus the guides calling bear and Issac. Truly humbling and privileged to receive a blessing personally from Calling Bear - the strength of spirit was amazing. I cannot wait to attend another with John and another great successful day from connections with spirit.

Seher. London. I have never seen trance before and it was so interesting. Lovely to meet john, monika, calling bear and Issac. Great spiritual energy and i learnt so much today.


John David Parker Trance day