BEAUTY THERAPY
and
Various Therapies
by Emma.
Crystal Therapy.
Consult & Therapy £45
Various crystals are placed on or around a fully clothed person to induce deep relaxation, release stress and
pain, and promote energy balance within the physical body. The treatment takes around an hour and
crystals may be used singly or in patterns. They are placed on sites of pain, on acupuncture points or
meridians, or on subtle energy vortexes called chakras. This therapy can treat all sorts of conditions, so
please do use the contact forms to ask for more information.
Usui/Angelic Reiki
Consultation & Therapy £45
Reiki is a technique for stress reduction and relaxation that also promotes healing. It is administered by "laying on
hands" and is based on the idea that an unseen "life force energy" flows through us and is what causes us to be alive. If
one's "life force energy" is low, then we are more likely to get sick or feel stress, and if it is high, we are more capable
of being happy and healthy.
What is an eyelash tint?
Eyelash tinting will intensify your natural lashes by darkening them and adding definition to the eye. The dye itself is similar to what you use on your hair, except it's specifically developed to be safe around the eye area. The whole procedure will take 15 to 20 minutes. The effect lasts for around 6 weeks. The dye is permanent, so the tint shouldn't fade, but as your lashes fall out and new untinted lashes grow in their place. So after a while you will notice notice your eyelashes looking lighter and lighter. Eyelash tinting allows people to have the eyelashes they want without having to bother with mascara.
NOTE: You will need a skin test prior to this procedure.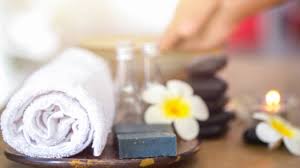 MASSAGE
Angel Therapy Massage
£40
This therapy is unique to connections with spirit as it was divinely given to Emma by her healing angels of the colour rays, to help the human spirit regenerate and refined its healthy balance again. Combining Angel crystals with therapeutic massage, the body gets the chance to completely let go of the stress. The mind ,body and spirit come together in a beautiful healing experience.
Anxiety Relief Massage
£40
Anxiety can have a negative effect on the mind body and spirit. The attacks can either come in waves lasting 5- minutes or up to two hours. Behavioural changes may start to occur which can then last months, These can range from worrying that another anxiety attack will occur, to not wanting to go out at all. This condition has been linked to depression, phobias, cigarette, alcohol abuse or caffeine overload. EVERYONE can suffer with bouts of anxiety, but how you handle it can make all the difference.
Colour Healing Massage
£40.00 One Hour.
This massage therapy incorporates colour into the body, allowing deep body healing as well as relaxation to take place. Colour therapy dates back thousands of years. Each colour has its own therapeutic healing wave length which effects all living cells. This enhances and balances the body's chakra centres, whilst the therapeutic massage relieves the stress and strains of life
Hot stones Neck and shoulders
Massage £40.00
Full Body Hot stone
Massage £60.00
Hot stone therapy is a specialty massage used to help the body relax, ease muscle tension and damaged soft tissue. The hot stones are Incorporated into the massage experience to help you feel a deeper relaxation as your muscle warm and release their tension. The volcanic flat stones bring a healthier balance back into the body as they release deep set muscle tension. This type of massage may help to reduce pain, stress, anxiety and promotes a healthy sleep pattern. If you have a chronic pain condition, then this massage is for you.
Full Body Massage
£50.00 1hour
This includes legs (front & Back)
Arms )Front & Back)
Hands
Feet OR scalp massage
Back, neck and shoulders
This is known as the life saver of massages. We recommend you book this into your life once a month. This massage is good for joints & circulation, mobility, stress..
If you have any of the following conditions, please consult a doctor for advice before having this type of massage.
Taking blood thinners
Blood disorder
Burns on the skin
History of blood clots
Had surgery within three weeks of the appointment
A fracture
Severe osteoporosis
Low platelet count
Lava Shell Massage
£55.00
This is a very luxurious hot stone massage with a hint of the tropics. It is an experience that you will remember for a long time. A lava shell massage uses naturally self-heating Tiger Clam shells from the sun-kissed shores of the South Pacific to soothe all sorts of aches and pains. Massage oil is applied to your body and the heated shells will then be used to loosen up your muscles and ease any tension that may be lingering. The beautiful warming sensation combined with the smooth surface of the shells, will make all stress and strain disappear leaving you feeling refreshed, rejuvenated and relaxed.
Along with stress, muscle tension and arthritic pain, lava shell massages can help with blocked energy flow and even Irritable Bowel Syndrome. The tiger clams are a natural reducer of greenhouse gases, so you'll be helping the planet as you destress. Lava shells owe their magic to a mix of minerals, algae, dried sea kelp, dead sea salt and essential oils. This blend of ingredients creates a chemical reaction inside the shell to produce heat that lasts for up to two hours – a lot longer than stones. What's more, the lava shells give off calcium ions which leaves the skin looking firmer and more fabulous.
A beautiful gift to give someone or to just treat yourself.
Indian Head Massage
£25
This massage can be adapted for the client .Sitting or laying down and can be bespoke to your needs. working on the upper back, neck, scalp and face. Helping to relieve the daily stresses of life and aiding sleep.
Legs and Feet Massage
£25.00
A must for those who spend their days on their feet.This bespoke massage helps to relieve tired leg syndrome whilst allowing the circulation of the blood and lymphatic system to flow as it should.Arthritis sufferers find this an enjoyable treatment.
Luxury Crystal Neck, Back & shoulder massage
£35.00
This beautiful healing massage incorporates the relaxing benefits of massage with the healing vibrations of crystals. Every massage is tailored to the individual, so no two are ever the same. This leaves the body deeply rested and able to face the world again.
The massage May help with:
Problem skin
Headaches
Sinus issues
Stress
One hour session.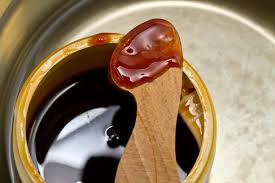 WAXING
Hot & Cold wax.
Bikini Wax
£16.00
How to

Prepare

for Your

Bikini Wax
Please shower before your appointment.
Hair must be a quarter of an inch (about 10-14 days of growth) to adhere correctly to the wax.
Resist the urge to shave between sessions.
Gently exfoliate the night before or take a warm bath to prep the skin before your wax.
Eyebrow Waxing
£9.00
How long does eyebrow waxing last?
While it depends on many factors, eyebrow waxing can last up to 6 weeks. But you will probably start to see new hair growth around 3 to 4 weeks. Prepare your face by washing it thoroughly before arriving and wear absolutely no lotion or makeup on your forehead and eye area.
Eyebrow Wax Reshaping
£13.00
A complete reshaping of your eyebrows means that you need to grit your teeth and allow them to grow out a bit. It will be worth it in the end. We promise!
Under arm Wax
£6.00
Less ingrown hair. It lessens the chances of ingrown hairs because of the precautions taken before and after the

waxing

process.
Full Arm Wax
£10.00
This procedure will leave your forearm feeling smooth and silky.
Full Leg wax
£23.00
When you wax, your legs will remain hair free for much longer with no more prickly legs with ugly bumps. Once you decide to wax, you'll notice the difference from shaving. Leg waxing does need some prepping if you want to make it come out perfect.If this is your first time having a wax please note all hair may not be removed depending on the stage of hair growth, after 3 waxes you will find that the hair growth should be at the same stage .
Exfoliate your legs regularly leading up to your leg waxing. Exfoliation removes dead skin and lifts any trapped hairs, so it can help get rid of ingrown hairs and those tiny dark bumps on your legs before waxing. However, never do it right before waxing as it could over irritate the skin. The best moment to exfoliate is two to three days before waxing.
Half Leg Wax
£17.00
Prep the same as a full leg wax.
Forearm Wax
£13.00
This leaves your skin silky smooth with no unsightly stubble.
Lip & Chin Wax
£6.00
It is a common for hairs on the face to grow thicker, coarser and faster during menopause or if you suffer from a health condition like polycystic ovary syndrome. However, in most cases you can expect an upper lip wax to last for up to a month before you need to return for a repeat treatment.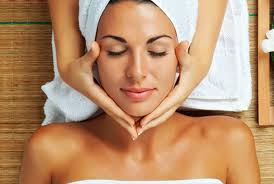 Facials
Crystal Facial
£40.00 One Hour
A brand new facial experience. Adapted by us, for you.
Experience the astounding magic of crystal vibrations on the face. On your pamper day, Crystals specifically chosen to match your needs, will be applied and work within the skin, releasing tension, stress and general feelings of malaise.
This facial reduces wrinkles, boosts circulation, unblocks pores, reduces puffiness and revitalises the mind, body and spirit. Double Cleanse, Tone, Exfoliate, Facial massage using crystals over the shoulders, neck and face with a eye cream applied to help pump and decrease fine lines.Finished with moisturiser to lock in the products.
First time clients will also take home a beautiful rose quartz crystal to use on the face to reduce wrinkles and fine lines
Crystal Reiki Facial
£45.00
This amazing therapeutic facial was designed by Connections With Spirit to give a wonderful feeling of relaxation to the mind, body and spirit.
Crystals are used to smooth over the face, helping with wrinkles and tired skin. This reduced puffiness, boosts circulation, unblocks pores and revitalises.
Gentle pressure on acupressure points help with lymphatic drainage and removes the tired look we have after a hard day.
Eyes are soothed and tension headaches eased.
Then 15 minutes of reiki to finish off the treatment.
First time clients will also take home a beautiful rose quartz crystal to use on the face to reduce wrinkles and fine lines.
Deluxe Facial Spa with hand massage
£45.00
This luxurious facial incorporates the use of luxury Spa products.
It tightens the skin, reduces wrinkles, boosts circulation, reduces puffiness, unblocks pores and the hand massage
reduces stress of the mind, body and spirit. It is a really uplifting experience with the beautiful sounds of reiki music to
calm the spirit and add to the ambiance of the experience.
First time clients will also take home a beautiful rose quartz crystal to use on the face to help reduce wrinkles and fine lines.
Express Facial
£25.00

Ideal for people who want to fit a facial into a lunch break. Relax and enjoy this lunchtime pamper session which not
only rejuvenates the skin, but also the mind body and spirit. Afterwards you will be given amazing crystal healing water to drink, so that your inner self is also pampered.Cleanse, tone, face massage, eye cream and then moisturise
First time clients will also take home a beautiful rose quartz crystal to use on the face to reduce wrinkles and fine lines.
Hot Stone Facial
£35.00
A hot stone facial will melt away tension and fatigue. Warm, smooth therapeutic facial hot stones, are used to gently
massage the face, neck and shoulders. This will stimulate the lymphatic system, whilst improving circulation.
Working beneath the eyes often diminishes puffiness and tension lines.
Light pressure to the cheeks and nasal cavities will help clear sinus congestion.
The hot stones expand blood vessels, which encourages blood flow throughout the body, improving wrinkles and worry lines.
1hr and 30 mins for the first visit, which includes your consultation.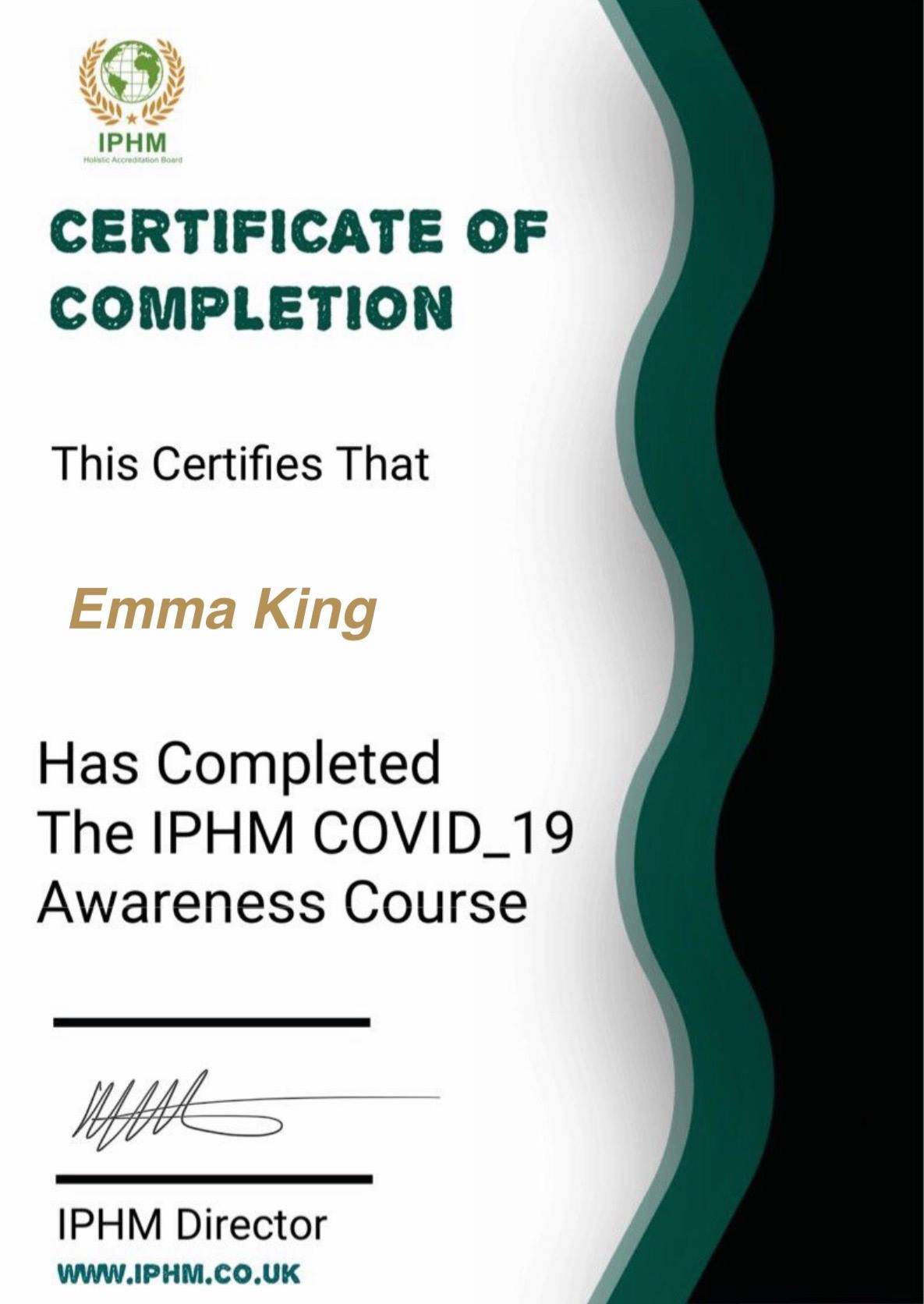 Testimonies
John

– London I have never done this sort of thing before, but stress was getting the better of me. Margaret made me feel very relaxed. The whole experience was really good. Highly recommend this lady.
Sammie – Caterham. I found Margaret's website by accident and knew I had to travel to her. I have had this treatment before but never with a crystal facial. It was terrific. I felt like a million dollars afterwards and the hand massage was lovely. The whole therapy is so de-stressing.
Catalin – Kent. Loved the Hopi ear treatment as I feel it really relaxes me and sets me up for the week.
Lara - London. I loved the whole session. If you have a busy life and are stressed. Make time for this therapy. You will love it.
Jess. London. I had this after my reiki session and it was unbelievable experience. I feel a million dollars.
Alison. Surrey. LOVE LOVE LOVE this. My skin feels wonderful. I feel wonderful.
Claire- i suffer with my back due to my work and never thought of having a massage as i thought they were just a pamperin thing. I was wrong. Emma made me feel at ease, offered advice with postural exercises i could use at home and her massage made me not want to leave .She has helped me see that massages are more than pampering.

Alison – Manchester. I booked with Margaret on the off chance, as I was so stressed out. I was visiting friends and they told me how amazing she was. I had the crystal facial…and OMG…it's amazing. Not only did my skin feel a million dollars, I felt so de-stressed . I could have stayed all night. I really recommend this therapy. I wish I lived closer, I'd have it every week.
Hazel – London. My mum bought the crystal facial for me as a birthday present. At first I was skeptical anything would happen. But it was brilliant. My skin felt lovely, the head massage was very relaxing and it was all chemical free. Bonus! I'm hoping mum will buy me another voucher to use with Margaret this Christmas.
Casie – Kent. I have facials all the time, but I thought I would give this one a go. I've never tried crystals before. I have to say I am impressed. It's cheaper than my usual facials and it also lasted longer. I am going to stick with this one from now on.
Adrian - London. Yes I am a man, but we also get stressed believe it or not lol . It's not a facial of the conventional kind. Margaret uses no special oils or creams. It's purely done using crystals. It left me feeling like I could face another week at work. Great lady. I recommend her.
Karen - Southampton. I was recommended to Margaret to help me with de-stressing as I have a very hectic life. I loved this treatment and wish I could come every week. I feel so much more energised and better within myself.