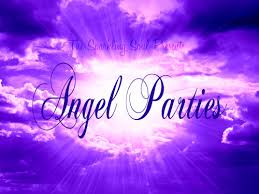 Psychic Parties Deposit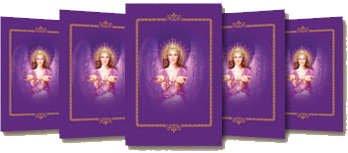 £ 20
All party booking need to be held with a deposit, which will be refunded back to you on your party evening. This deposit is NOT refundable if you cancel your party date. Please pay your deposit here after you have contacted Margaret/Emma for a party date.
Angel Tarot, Origional Tarot and spirit, psychic parties
£20 per person/20 minutes.
In Ashford, Kent and surrounding areas.
Have a party at home with a twist of Angelic love. Angel Tarot parties include Emma and Margaret bringing along beautiful crystal and Angelically inspired jewellery.
Whilst Emma does the readings, Margaret will guide you through what the crystal jewellery and show you through a mini crystal reading, how they can connect with you.
Angels are all around us. They can bring so much joy into our lives, but we need to invite them in. Have you ever felt
an Angel near you, guidance from deep inside and you have no idea how you knew something? That'll be the angels helping you. Angel Tarot is not like traditional Tarot. It is messages and guidance brought to you from the Angelic realms. If you need help about ANYTHING have a question/s ready. Let the Angels guide/enlighten you on relationships, career, life purpose and so much more. It will be a day/evening of emotions - happy, emotional, sometimes even perplexing, but always,always, uplifting.Maximum of 10 people and minimum of five per booked party.
Angel Oracle Card Parties
Maximum of 10 people and minimum of five, Angel cards look deeply into your life to help you with things which you are finding a bit of a struggle. The Angels will guide/enlighten you on relationships, career, life purpose and so much more. So please come with your questions. Don't just sit there and expect answers without them.
Traditional Tarot
Emma will give you a tarot reading with a twist of spiritual guidance.
Maximum of 10 people, minimum of five.
With ten people, the host has a free reading.


Please use the contact form to arrange to book a party. The host/ess will receive a beautiful Angelically inspired gift as a thank you.