Emerald Necklace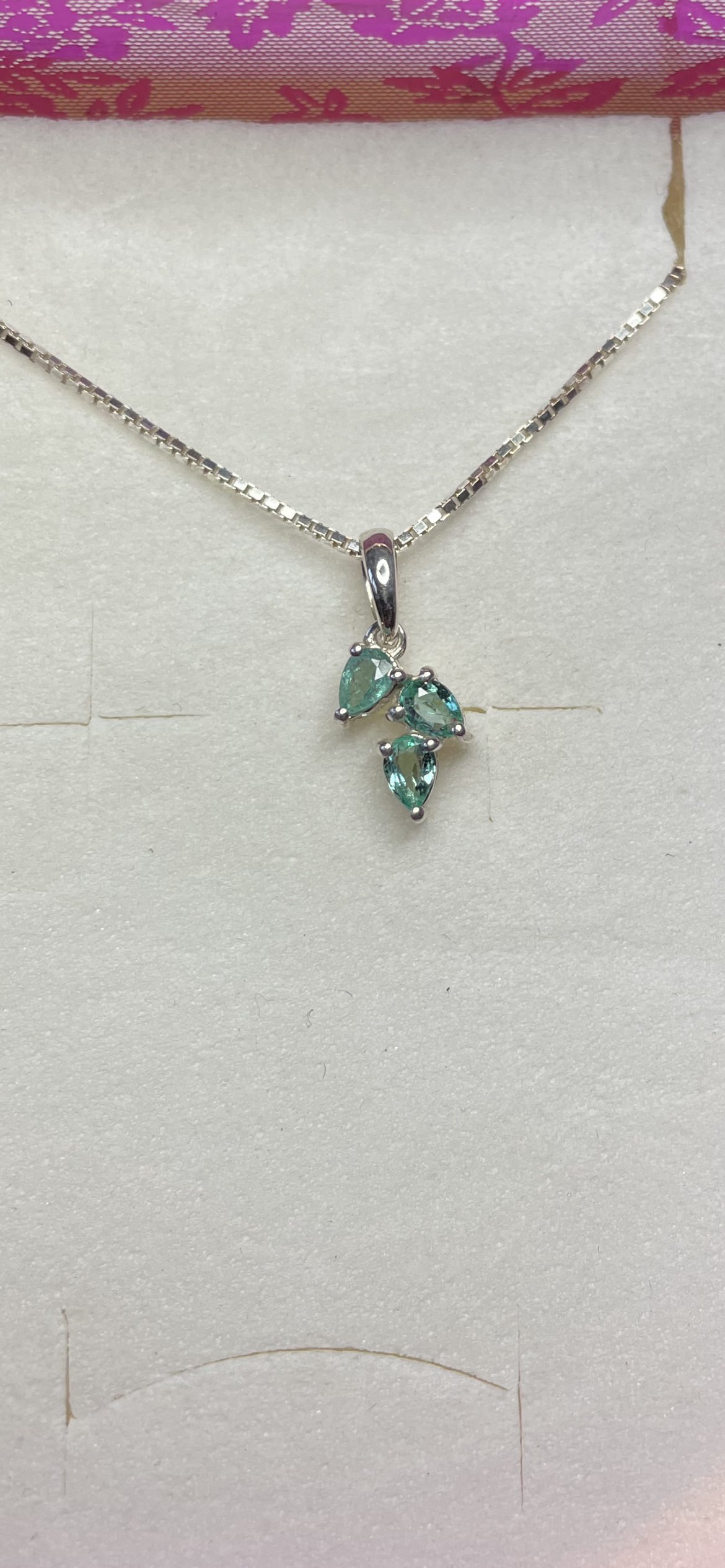 £ 30
A beautiful elegant necklace. 3 Tear drop Emeralds. sterling silver..
Rutile Quartz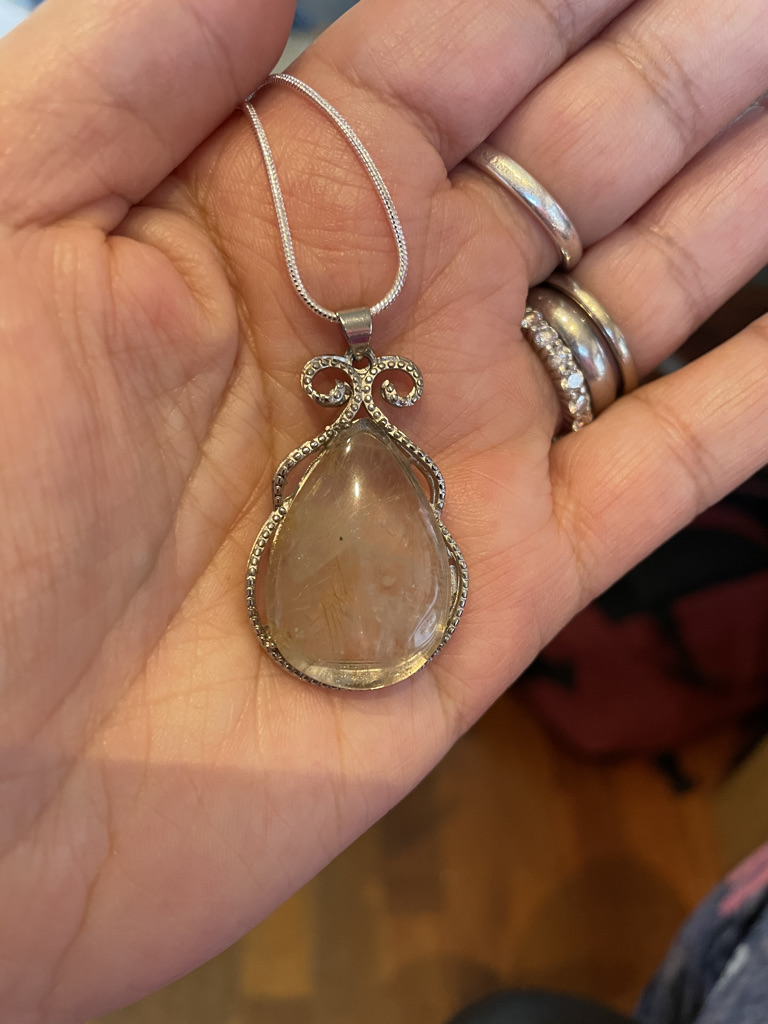 £ 30
Silver. Rutile quartz cleanses and energises the aura. It draws off negative energy and disease. It gives you protection against ill thoughts of others and helps you transition into a change of direction
Moonstone Ring
£ 60
Silver, heavy, moonstone ring. Absolutely stunning. This picture does not do it the justice that it deserves.