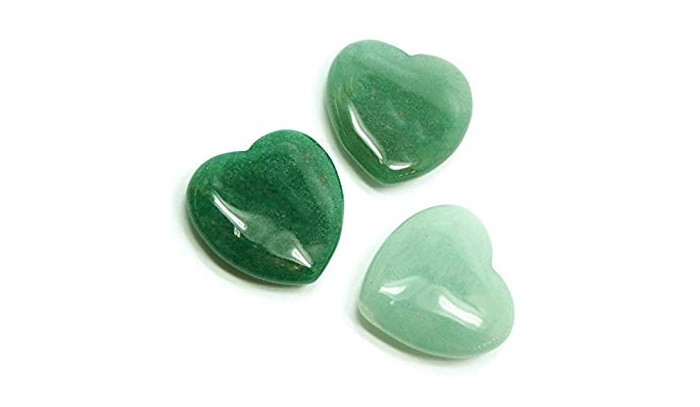 Aventurine
Aventurine benefits the thymus gland and nervous system. It balances blood pressure and stimulates the metabolism, lowering cholesterol. Aventurine has an anti-inflammatory effect and eases skin eruptions, allergies, migraines, and soothes the eyes. It heals lungs, sinuses, heart, muscular and urogenital systems.
Promotes healing of the physical body
Increases wealth and prosperity
Transmutes negative energy into positive energy
Encourages compassionate behaviour
Balances the mind, body, and spirit
Promotes peace and calming Increases protection Aids in problems related to the nervous system
Helps prevent heart-related conditions
Heals the heart physically and emotionally
Encourages spiritual growth and ascension
Enhances inner-strength
Relieves symptoms of allergies
Relieves the energetic sources of headache and migraine pain
Diminishes energetic blocks that may be causing acne and other skin problems
Promotes love and gives a feeling of inner peace
Bespoke Green Aventurine pendant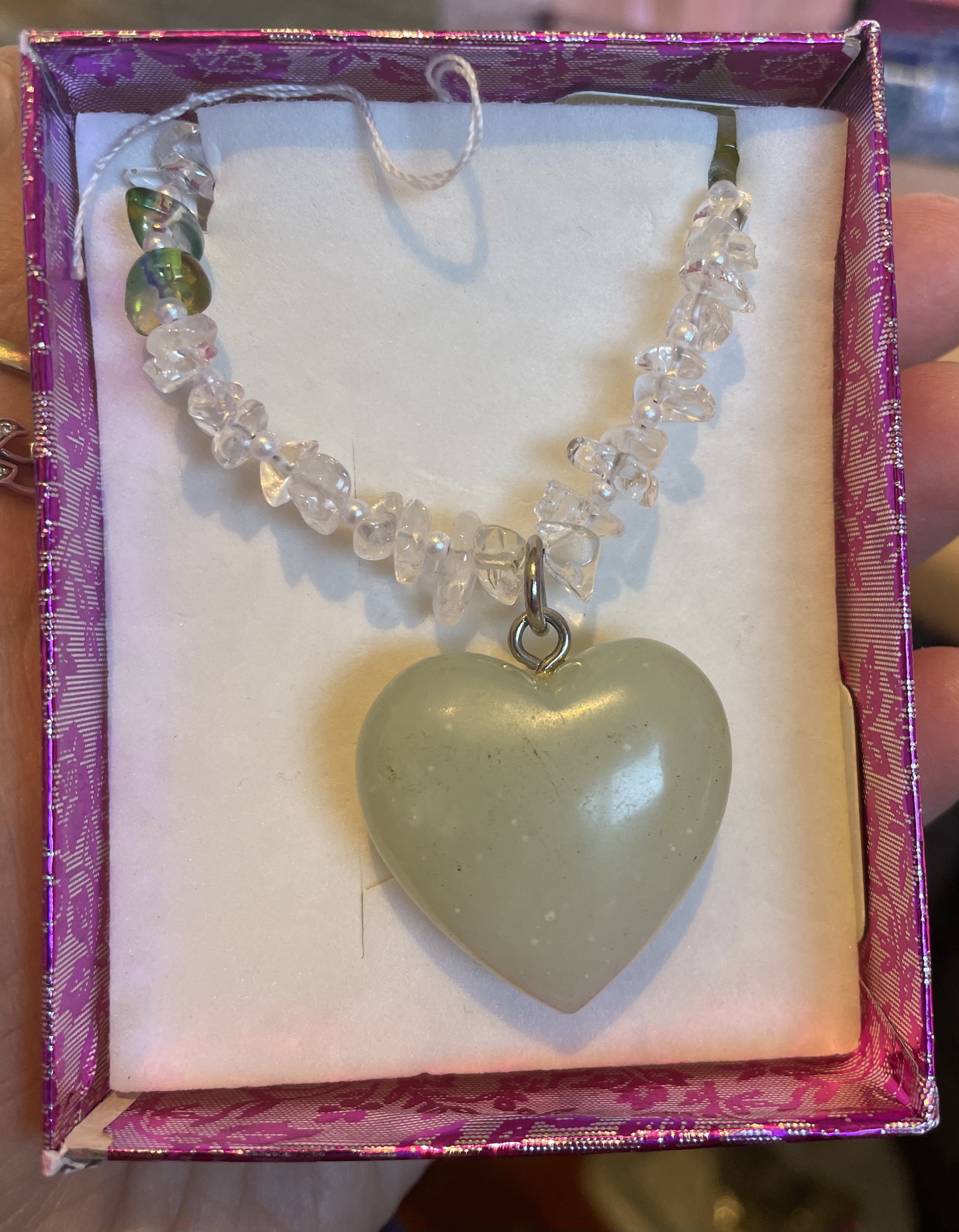 £ 30
Hand made, bespoke necklace that is unique to the person wearing it, as there will never be another the same. Aventurine helps to balance the emotions, soothing anxiety and stress. It is one of the best stones for meditation, so you may wish to think about buying an aventurine tumbled stone to complement it. It soothes anxiety, calms anger and irritation, an over all healing stone of the heart and emotions. combined with clear quartz, the master healer, this makes the pendant a very powerful healing tool.
Green Aventurine necklace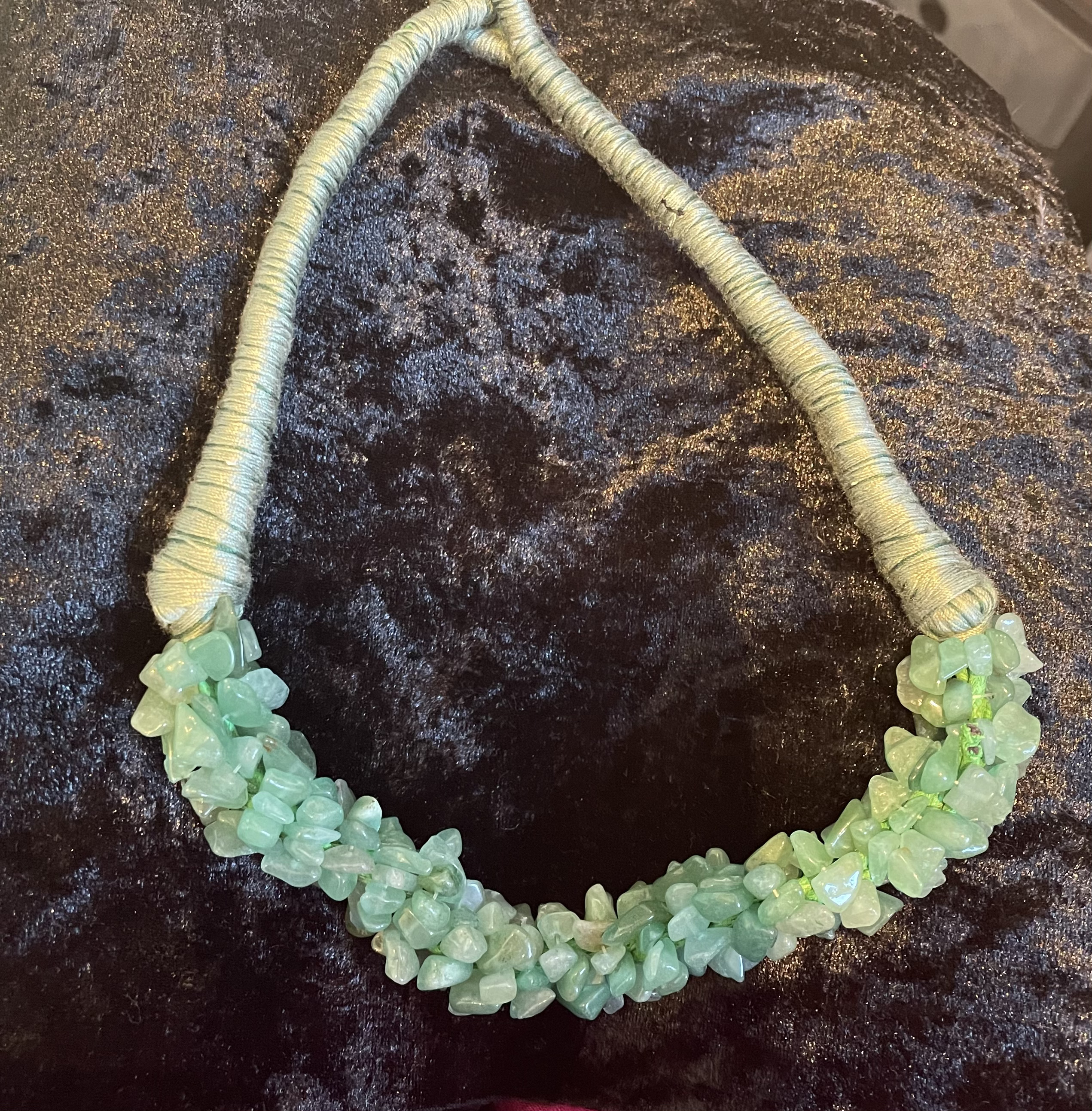 £ 35
Includes PP Hand made bespoke chip choker necklace. The cord is dark green. Green Aventurine releases old patterns, habits and disappointments so new growth can take place. It brings optimism and a zest for life, allowing one to move forward with confidence and to embrace change. It enhances one's creativity and motivation, and encourages perseverance to deal with life's obstacles. It also reinforces decisiveness and amplifies leadership qualities, injecting a sense of humour and openness to the ideas of others. Aventurine is ideal for soothing quick-tempers or brutal temperaments, and can greatly diminish the effects of domestic strife between spouses. It is a great overall stone of healing.
Clear quartz/Aventurine necklace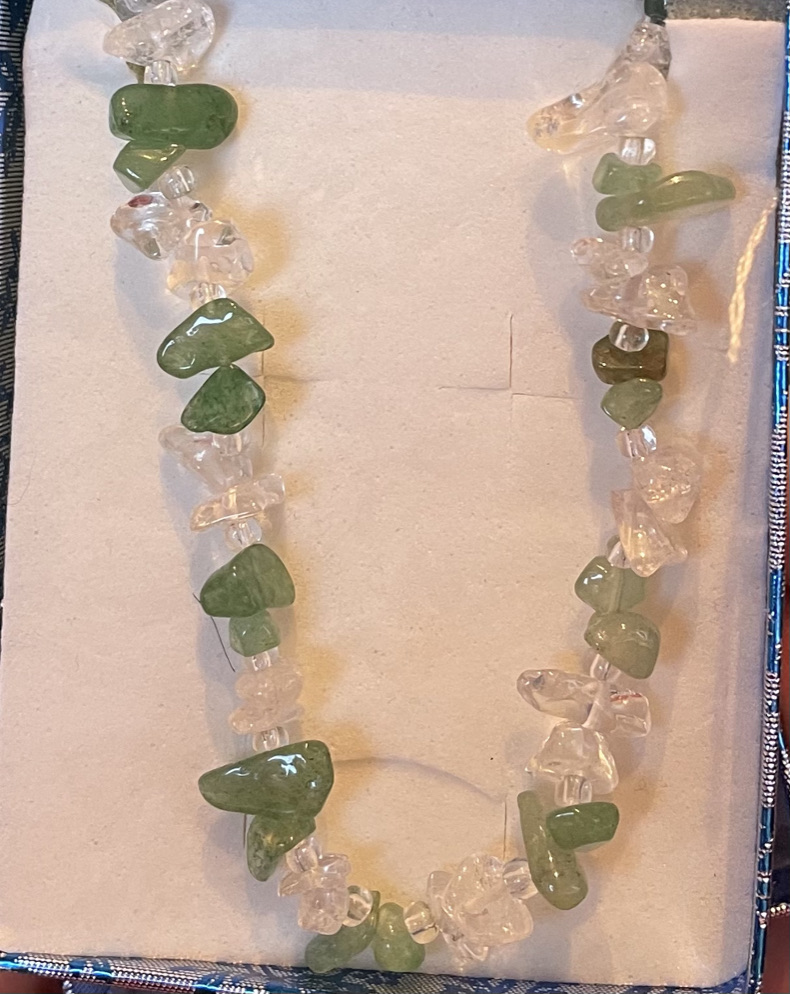 £ 22
A beautiful healing combination.