C/1 - Sterling silver garnet flower earrings

£ 24
Garnet can act as a strong help to balance the energy system, stimulate desires and uplift your attitude. As a balancer stone, Garnet can prevent fears of insecurity and even money losses. Use Garnet to increase your positivity, thus enhancing your personal self-esteem
C/2 - Sterling silver garnet butterfly earrings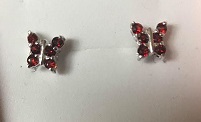 £ 24
Garnet can act as a strong help to balance the energy system, stimulate desires and uplift your attitude. As a balancing stone, Garnet can prevent fears of insecurity and even money losses. Use Garnet to increase your positivity, thus enhancing your personal self-esteem
C/7- Sterling silver green Onyx.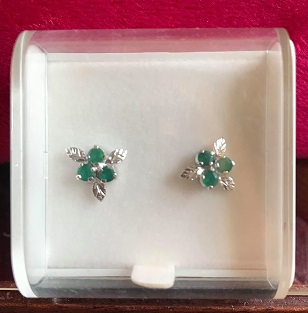 £ 24
Onyx stones are strength-giving, providing support in difficult or confusing times, as well as during times of enormous mental or physical stress.
C16/ Clear quartz Bird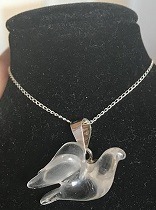 £ 26
Clear quartz is one of the master healers and is good for all conditions of the mind body and spirit
C17/Genuine turquoise pendant.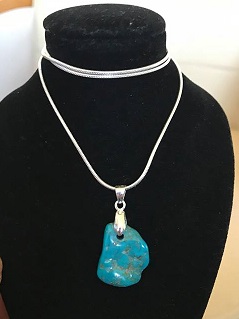 £ 35
Turquoise is associated with meanings of refreshing, feminine, calming, sophisticated, energy, wisdom, serenity, wholeness, creativity, emotional balance, good luck, spiritual grounding, friendship, love, joy, tranquility, patience, intuition, and loyalty.It dispels negative energy and can be worn to protect against outside influences or pollutants in the atmosphere.Itr can benefit the whole body, with special strengths in healing ailments of the immune, respiratory, waste and skeletal systems
C18/Genuine turquoise nugget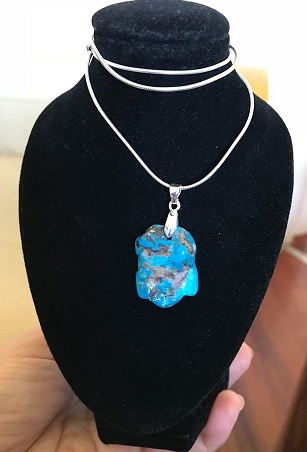 £ 39
Turquoise is associated with meanings of refreshing, feminine, calming, sophisticated, energy, wisdom, serenity, wholeness, creativity, emotional balance, good luck, spiritual grounding, friendship, love, joy, tranquility, patience, intuition, and loyalty.It dispels negative energy and can be worn to protect against outside influences or pollutants in the atmosphere.tr can benefit the whole body, with special strengths in healing ailments of the immune, respiratory, waste and skeletal systems