We offer Gift Vouchers for all our services. You can mix and match what you would like and even combine it with a therapy.
Contact us
for a chat.
Beauty for the Mind,Body and Spirit

Deluxe Facial Spa with hand massage.
This luxurious facial incorporates the use of luxury Spa find products.
It tightens the skin, reduces wrinkles, boosts circulation, reduces puffiness, unblocks pores and the hand massage reduces stress of the mind, body and spirit. It is a really uplifting experience with the beautiful sounds of reiki music to calm the spirit and add to the ambiance of the experience.
First time clients will also take home a beautiful rose quartz crystal to use on the face to reduce wrinkles and fine lines.
£35.00 - 1 hour
Deluxe Crystal Facial with Reiki
This amazing therapeutic facial was designed by Connections With Spirit to give a wonderful feeling of relaxation to the mind, body and spirit.
Crystals are used to smooth over the face, helping with wrinkles and tired skin. This reduced
puffiness
,boosts circulation, unblocks pores and revitalizes.
Gentle pressure on acupressure points help with lymphatic drainage and removes the tired look we have after a hard day.
Eyes are soothed and tension headaches eased.
Then 30 minutes of reiki to finish off the treatment.
First time clients will also take home a beautiful rose quartz crystal to use on the face to reduce wrinkles and fine lines
.
£45.00 -1hr 30 mins
Express Facial
Ideal for people who want to fit a facial into a lunch break. Relax and enjoy this lunchtime pamper session which not only rejuvenates the skin, but also the mind body and spirit.
Afterwards you will be given amazing crystal healing water to drink, so that your inner self is also pampered.
First time clients will also take home a beautiful rose quartz crystal to use on the face to reduce wrinkles and fine lines.
£20.00 - 30 mins
Crystal Facial
A brand new facial experience. Adapted by us, for you.
Experience the astounding magic of crystal vibrations on the face. On your pamper day, Crystals specifically chosen to match your needs, will be applied and work within the skin, releasing tension, stress and general feelings of malaise.
This facial reduces wrinkles, boosts circulation, unblocks pores, reduces puffiness and revitalises the mind, body and spirit.
First time clients will also take home a beautiful rose quartz crystal to use on the face to reduce wrinkles and fine lines
Hot Stones Facial
A hot stone facial will melt away tension and fatigue. Warm, smooth therapeutic facial hot stones, are used to gently massage the face, neck and shoulders. This will stimulate the lymphatic system, whilst improving circulation.
Working beneath the eyes often diminishes puffiness and tension lines. Light pressure to the cheeks and nasal cavities will help clear sinus congestion.The hot stones expand blood vessels, which encourages blood flow throughout the body, improving wrinkles and worry lines.
£30 - 1hr and 30 mins for the first visit, which includes your consultation.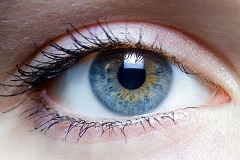 Eyes/Brows
Eyebrow Tint - £7.00
Eyelash Tint - £10.00 -15 min
Lash lift and Tint - one hour
Please note: You will need a patch test for this. Please contact us to book it in 48 hours before your due appointment.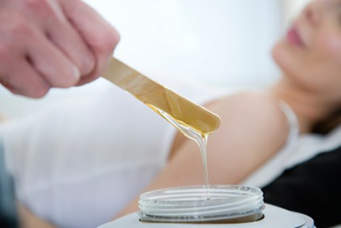 Waxing
Using hot wax and warm wax
Underarms - £10.00
Bikini line (sides of underwear) - £14-00
Eyebrows - £6.00
Complete eyebrow reshape - £10.00
Lip - £6.00
Chin - £5.00
Lip&chin combo - £8.00

Half leg - £15.00
Full leg (up to hot pants area) - £20.00
Forearms - £10.00
Full arms - £15.00
Testimonies
John – London I have never done this sort of thing before, but stress was getting the better of me. Margaret made me feel very relaxed. The whole experience was really good. Highly recommend this lady.
Sammie – Caterham. I found Margaret's website by accident and knew I had to travel to her. I have had this treatment before but never with a crystal facial. It was terrific. I felt like a million dollars afterwards and the hand massage was lovely. The whole therapy is so de-stressing.
Catalin – Kent. Loved the Hopi ear treatment as I feel it really relaxes me and sets me up for the week.
Lara - London. I loved the whole session. If you have a busy life and are stressed. Make time for this therapy. You will love it.
Jess. London. I had this after my reiki session and it was unbelievable experience. I feel a million dollars.
Alison. Surrey. LOVE LOVE LOVE this. My skin feels wonderful. I feel wonderful.

Alison – Manchester. I booked with Margaret on the off chance, as I was so stressed out. I was visiting friends and they told me how amazing she was. I had the crystal facial…and OMG…it's amazing. Not only did my skin feel a million dollars, I felt so de-stressed . I could have stayed all night. I really recommend this therapy. I wish I lived closer, I'd have it every week.
Hazel – London. My mum bought the crystal facial for me as a birthday present. At first I was skeptical anything would happen. But it was brilliant. My skin felt lovely, the head massage was very relaxing and it was all chemical free. Bonus! I'm hoping mum will buy me another voucher to use with Margaret this Christmas.
Casie – Kent. I have facials all the time, but I thought I would give this one a go. I've never tried crystals before. I have to say I am impressed. It's cheaper than my usual facials and it also lasted longer. I am going to stick with this one from now on.
Adrian - London. Yes I am a man, but we also get stressed believe it or not lol . It's not a facial of the conventional kind. Margaret uses no special oils or creams. It's purely done using crystals. It left me feeling like I could face another week at work. Great lady. I recommend her.
Karen - Southampton. I was recommended to Margaret to help me with de-stressing as I have a very hectic life. I loved this treatment and wish I could come every week. I feel so much more energised and better within myself.