All the items in this store are genuine Baltic Amber. Due to the covid regulations, there will be
NO refunds or exchanges

on any of our items, unless faulty. Please be sure you want the item before you purchase.
Large Baltic Amber bracelet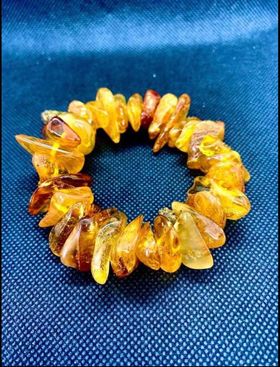 £ 60
Special Price: One stone has a slight chip, so this bracelet is reduced from £95.00. Genuine amber on elastic. One size fits all. Amber is an anti inflammatory. It contains succinic acid, and when used properly, it is absorbed into the skin where it reduces pain and inflammation.
Large Baltic Amber Necklace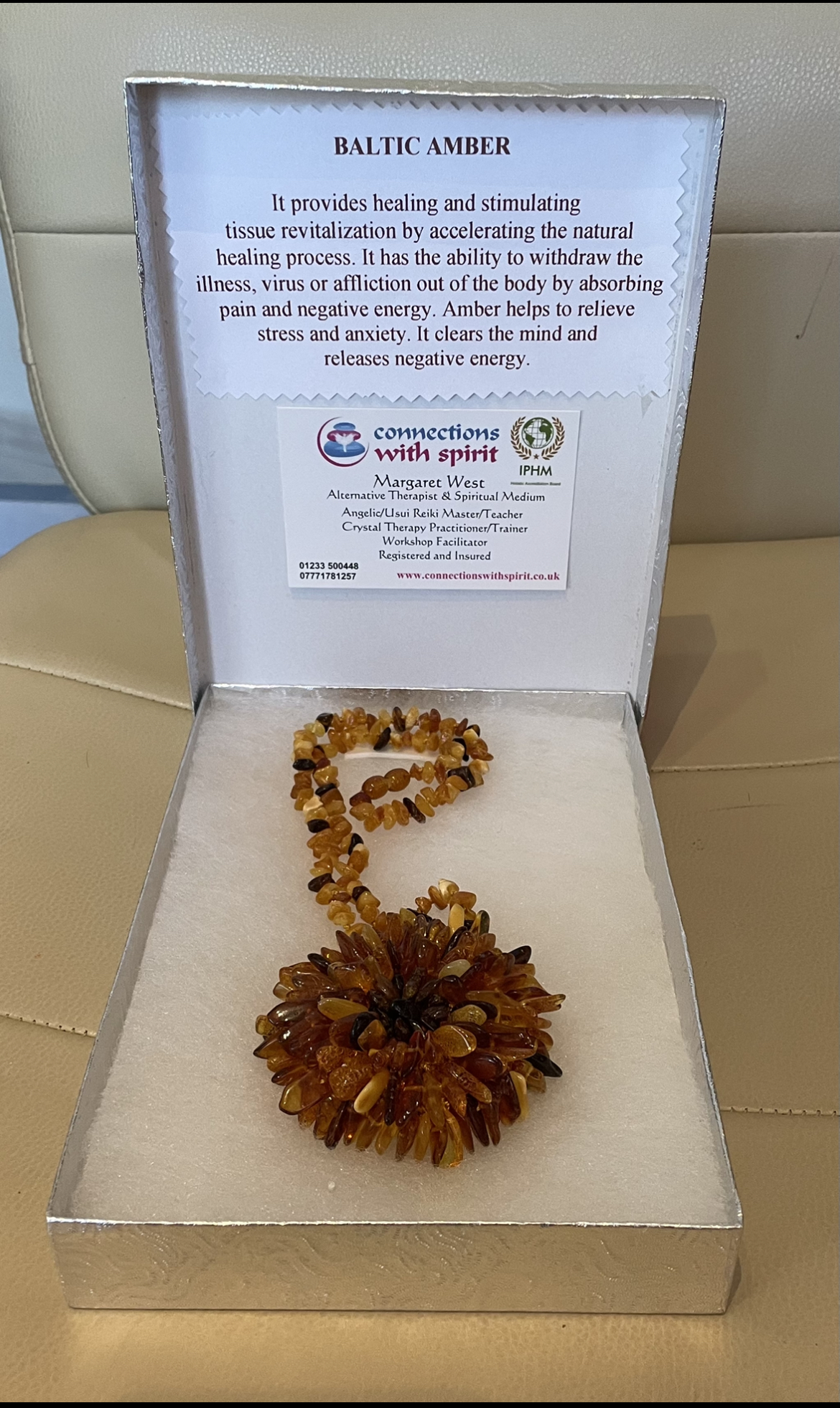 £ 120
A one off design from the baltic islands. Genuine large amber flower on an amber chain. Anti inflammatory and excellent pain reliever. There will be an added charge of £10 for special delivery and tracking on this item. Please include this in the price when purchasing the item.
Amber choker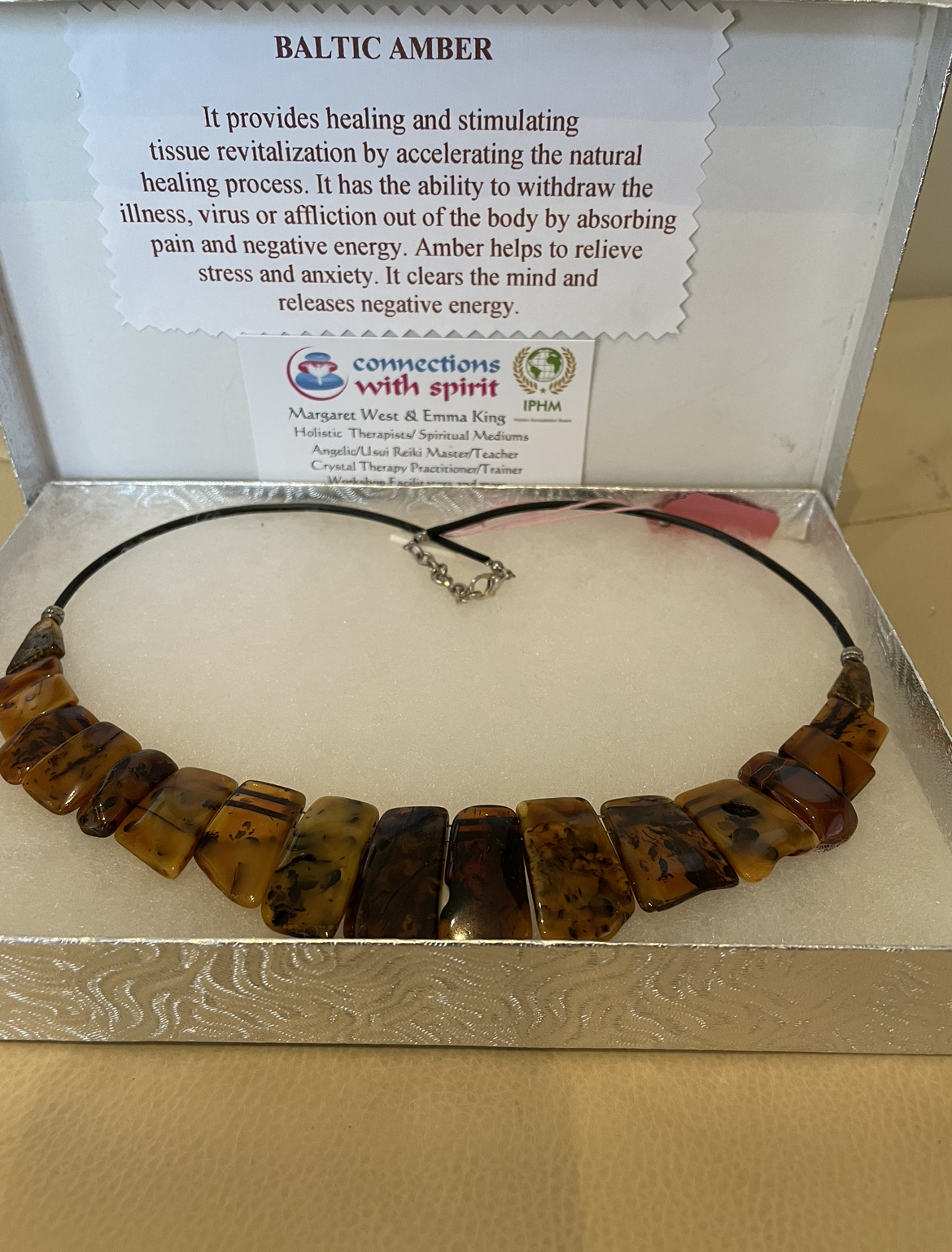 £ 130
POLISHED AMBER CHOKER from the baltic islands. 20 inches in length with an extender chain. Silver fixing. there will be a £10 tracking and special delivery charge on this item. Please include this when purchasing the item Absolutely stunning
Earrings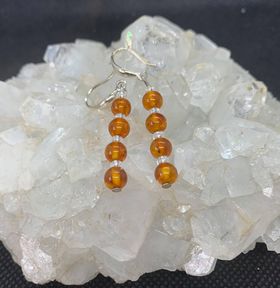 £ 20
925 silver wires. Baltic amber beads and crystal
Amber necklace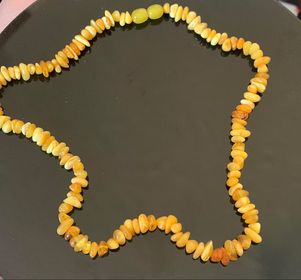 £ 35
Amber necklace. 20 inches long.