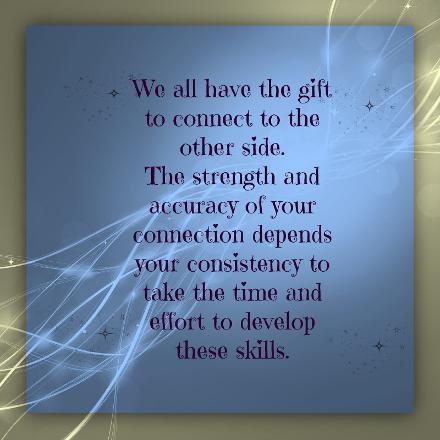 Discovering Mediumship
£45, 22nd April

10-1.30
In this day workshop we will cover all aspects of Mediumship development. So if you are interested in this type of work or just would like to know more about it, then come along for a very uplifting day with the spirit world.
One the day we will learn:
What are development circles
What is mediumship and how does it work
Can anyone be a medium?
Sitting in the power meditation
Meet your guides
Meet your power animal
Feeling the aura and learning how to protect it from harmful energies
Cleansing the aura
Protection – how can we be safe?
Crystals good for protection/how to use a pendulum
Physical phenomena, what is it?
Mental phenomena, what is it?
Psychic vampires, what are they?
Psychic attack what is it?
How do we accumulate karmic cords?
Reincarnation , is it real?
Chakras, how do they actually work?
Bring your own lunch and sample our wonderful healing crystal tea, lavender cookies to calm the mind and spirit, fruit teas, coffee and of course, cake!