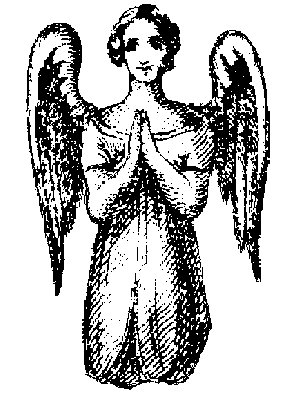 Angelic Reiki
Angelic Reiki is a profound, high frequency, multidimensional system of healing and consciousness expansion. It helps to shift mental, emotional and spiritual stagnation, facilitating deep healing with rapid, unmistakeably results. Channelled through Christine and Kevin Core by Archangel Metatron and the Ascended Master Djwhal Khul in October 2002 and February 2003, it has become known as a complete healing system for our time. Kevin and his wife Christine went on to create an International Organisation with Angelic Reiki which has been practised in more than 17 countries around the world. It has attracted considerable attention internationally and in the UK of people from all walks of life. The purity of Angelic Reiki has been remarked upon time and time again and it is believed that it has been given to us to support us through the Ascension Process. Angelic Reiki draws from the Usui and Shamballa Reiki lineages and combines these with powerful transmissions from the Angelic Realms. Attunements prepare and initiate you to start working with the Angelic high vibrational light and will establish for you a conscious and permanent link with the Angelic Dimension.
Angelic Reiki cannot be compared with any other healing modality. This is because of its higher, purer dimensional frequency and the fact that all the attunements and healings are done by the Angelic Kingdom of Light. During a healing session the practitioner becomes a bridge, channelling the healing angel and bringing the highest form of healing possible. This means Angelic Reiki is perfect in its conception and transmission. One of the most important factors to consider is that any condition can benefit from this modality of healing. Anyone can be taught Angelic Reiki, whatever their beliefs, as it is not a religion. The only thing needed is an open heart and mind to allow you to connect with the angels. Working with divine energy allows you to reach deeply into all areas which require rebalancing and healing. In multidimensional Angelic Reiki healing the people you work with are lovingly supported to release physical, emotional and karmic imbalances as well as ancestral issues throughout all time and across all dimensions.
I am an Angelic Reiki Master Practitioner/Teacher and member of the Angelic Reiki Association, which is an international association with members worldwide and certificates issued by the Angelic Reiki Association are recognised internationally. I am fully insured and a member of the British Complementary Medicine Association (BCMA) through the Angelic Reiki Association which is a member association of the BCMA
Find me at the Angelic Reiki Association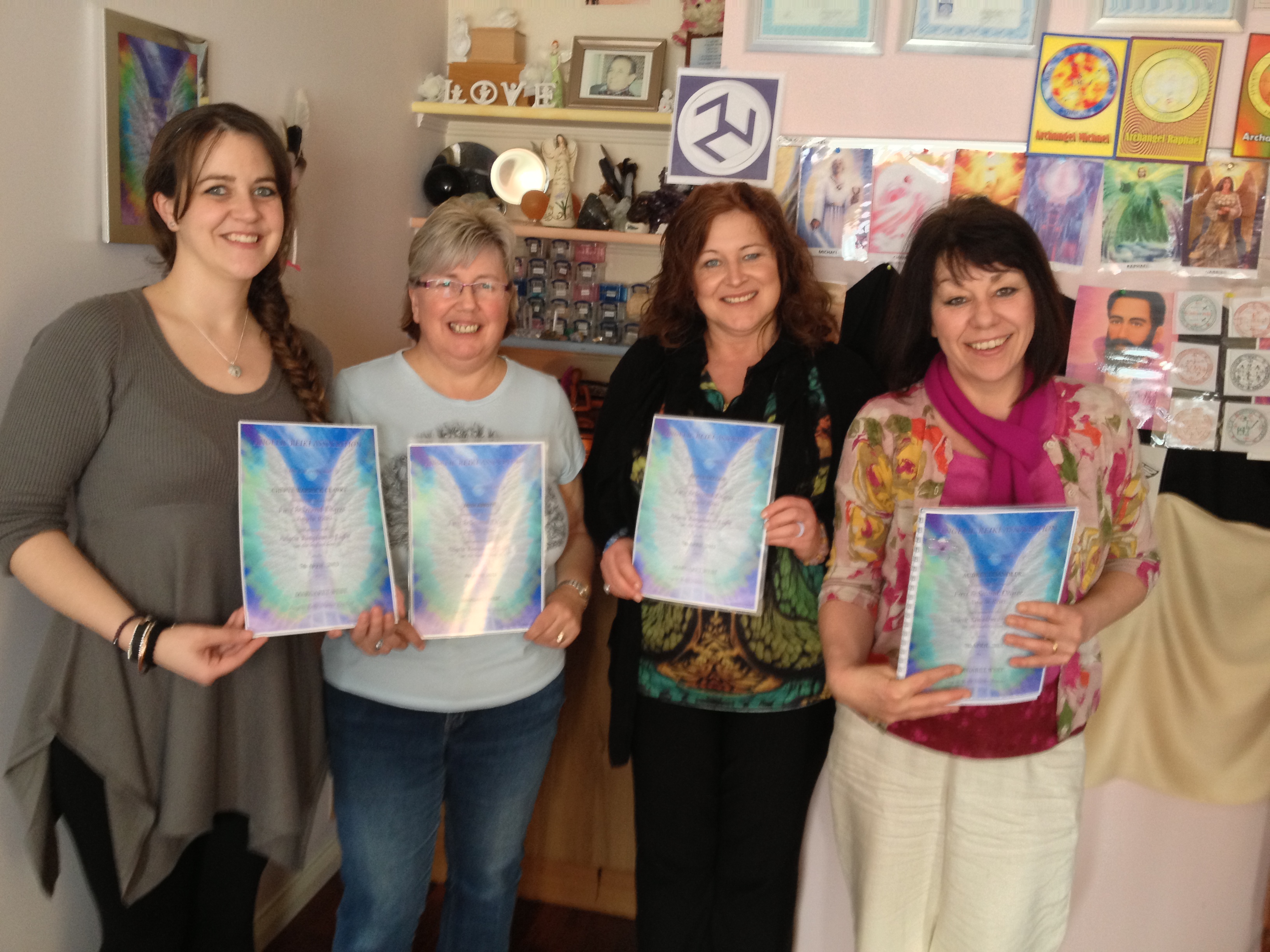 ANGELIC REIKI TRAINING
You do not have to have special qualifications to learn this beautiful healing modality. This unique workshop is broken down into three learning stages. Each attunment is carried out by the angels, so this is unlike any other form of healing attunment. This is not just a workshop where you just sit and learn, it is aan experience for your mind , body and spirit, because it empowers the angelic healers to heal YOU, so that you may become a clearer channel for their energy.
Please note the final attunment is often given by specific angels who will sometimes speak through the master teacher to add powerful vibrational attunments to the words being spoken. So be aware that this is a light trance state of attunement for you and the teacher, which the angels will organise themselves. This is not just any workshop, this experience is beautiful and life changing.
On the days specified, please bring a vegetarian packed lunch and I will supply refreshments. I will contact you a week before and tell you how to prepare and detox for this high level practitioner attunment. To keep the prices low I run workshops from my therapy room at home, in Ashford, Kent, with a maxiumum of six people attending.
Level One & Two. Angelic Reiki.
Two full days. 11 - 5 £150.00
On the day you will receive:
A master crystal that will hold the Angelic healing codes
A Full instruction manual
A certificate of qualitfication as a practitioner.
On the day you will experience:
A complete Karma Cutting and Angelic Clearing, essential for your attunments.
Level 1&2 attunement by Archangel Metatron and the Sarim
Attunement given by 30 Archangels, overseen by Archangel Metatron.
You will be allocated a Healing Angel or Angels to work with you for this lifetime.
Practical experience which will involve healing as a channel, healing with intention,
Healing with an Ascended master and healing with your soul group.
Meeting and connecting with your soul group
Multi Dimensional Healing/working with Galactic healers.
Healing as a channel/Past life healing
Healing with intention
Attuning Healing Tools
Releasment of inner fears that hold you back in life.
With this qualification you will become an Angelic Reiki practitioner and receive an Angelic Reiki Practitoner certificate to show to your insurers. This will allow you to join the Angelic Reiki Association.
Level Three -Master/Practitioner £230
Two Full days. 11 - 4
With this recognised and certificated qualification you will be able to teach others this wonderful healing modality.
On the day you will learn:
How to give attunements correctly
How to run a workshop
Cosmic Ray Meditation to lifte your vibration even higher
Master attunments
Multi dimensional healing and meeting galatic healers.
Crystal Angelic reiki
How to activate crystals using Angelic reiki
I will accept payments in instalments. But the course needs to be paid in full before the start date.
If you would like to chat to me about the course, please contact me here.