2018 Angel Card Introduction course.
Jad. Kent. I absolutely loved this course. Margaret helped me to feel confident and comfortable about reading the cards. It was also a lot of fun.
Nikki. Kent
.Margaret is great fun. Very knowledgeable, helpful and supports you through the whole learning experience. I have got so much from this course. I cant wait for the certified one, which i have immediately booked on for.
Angel Choir Workshop
Bridget. Spent a lovely day on this course with the angels and a group of lovely people.
we did a regression meditation which was extremely deep, table tilting and learnt which ray we are on and going to.
Very interesting.
Mandy Lafferty. A fantastic workshop. The energy was unbelievable. Emma and Margaret are so lovely and look after you really well. I learnt a lot while having a laugh and am thankful for the lovely Angel energy and Spirit who made an appearance when we did the table tipping.
Christine. A most enjoyable day experiencing Angelic energy and learning more about our individual rays. Beautiful meditations.
Janet Blake. Always have fun and excitement Margaret and Emma, working hard with the Angelic world and a deep meditation. So much to learn.
Loved every moment.
Tracy. Truly amazing experience that has helped me to progress to the next level.
Calm and spiritual environment.
Mags Cook. I thought this workshop was very good, informative, helpful. It helped me no end. I learnt so much.
Highly recommended.
Claudia Miller. A brilliant day full of Angelic Energy and Insights. Margaret is a wonder teacher, full of energy and wisdom. So much fun and laughter. We learned about the colour ray we are on, did a Past Life Regression and some table tilting. Got more ideas about my life purpose and now I am feeling uplifted and inspired.
Emma is such a wonderful assistant who looked after our physical well-being. Lovely cakes, yummy!
M. Marshall. A fantastic day, went too quickly. Highlight was the regression which was amazing. Margaret and Emma were fantastic, the day was enjoyable, knowledgeable with good laughs.
I look forward to the next one.
Kayleigh. Very informative course, really nice group. Thank you for allowing me to be part of it. (Very good Past Life Regression).
Usui Reiki Workshop
Mrs Natalie Marnham. Today I had the pleasure to go through my 1st Degree Reiki with Margaret.
She was very thorough with her knowledge, very friendly and professional.
Hannah O'Sullivan. Amazing workshop, I was so nervous but Margaret makes you feel at home straight away, answers all questions and guides you.
Can't wait for the next one.
Kelly Saunders. A brilliant introduction to Reiki, Margaret has a natural ability to put you at ease and allows you to ask any questions at anytime. Looking forward to practicing my self healing and doing level 2 in the future.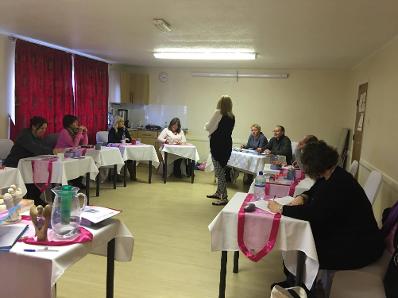 Crystal Healing Intro 2016
Lyn. Kent. A wonderful day. I have learnt so much. Very informative. Lovely and relaxed atmosphere.
Jackie. Kent. My experience today, was well, an experience. I enjoyed every minute of it. Everyone was so friendly and I have learnt so much more about crystals. Thank you so much.
Charlotte. Kent. The day has been a lovely experience with like minded people. Margaret is a great and knowledgeable teacher, who is more than happy to answer any questions or queries. I have learnt a lot about crystals and how they work with the body to balance the chakras. I had a good time working with other people and actually doing a chakra balance. Fab experience and I am looking forward to my crystal journey continuing.
Cat. Kent. Thank you for creating such a lovely learning space. You guys are phenomenal. Margaret has a broad range of knowledge and understanding. If you are wondering about attending a course or experiencing a crystal healing, wonder no more. You will be in very safe hands. Much love and gratitude.
Shirley. Kent. A clear and concise explanation for all the crystal's and what they do. A very enjoyable experience and hopefully I will be able to practise with people in know. Thank you Margaret.


2016 Angel tarot Intro Workshop
Judi -Kent. A lovely day. I was made to feel at home and not embarrassed by any lack of knowledge. Beautifully dressed tables and a lovely atmosphere.
Geoff. Kent. It is a wonderful introduction to the Angel tarot. The course is very light hearted in its presentation with a lot of information being put forward. It is an excellent basis and starting point for the certified course.
Claire. Kent. A lovely intro to Angel Tarot. A new understanding of the cards with a good manual with useful information. Looking forward to working with the lovely margaret west again.
Jane. Kent. Thank you so much for a wonderful day. The room was full of love and light and Margaret's gift of the angel crystal was so uplifting. I enjoyed doing the 3 card spread as it gave me so much guidance and information. Margaret is lovely to be with and she makes people feel so warm and secure. Keeping safe whilst working is important and her advice and guidance is very informative. Thank you for the cake - a great idea. The meditation was wonderful.
Lara. Kent. I really enjoyed the day. Really helpful and it gave me a greater understanding. Looking forward to the certified course.
Louise. Kent. A lovely day. Thank you.
Melanie. Kent. Lovely day. Easy, relaxed earning course. Thank you.
Kevin. Kent. I found the course interesting, enjoyable and quite emotive at times. I felt that i had a really good connection with my angel and ascended master. Margaret gave good instruction and put her point across very well. Nice surroundings and tastefully set out. Emma was very attentive and worked hard in the background.. Thank you.
Melissa. Kent. Another fabulous workshop, the angel tarot is very different to the regular tarot and it was explained in an understandable way. I am looking forward to the certified course.



Angel & Crystal Workshop

Alison - Medway, Kent. A great location with good facilities. Perfect number for this workshop as we were able to move about easily. I personally felt very connected to Angels. I received a gentle tap on my hand, saw Angel wings and listened to what they had to say. Very informative and interesting workshops.
Susan- Kent. Everything flowed well with this workshop. The crystals were enjoyable to work with and very powerful. Thank you Margaret and Emma for all your hard work today.
Cherie- Kent. Excellent day - lovely energy. Well worth coming to. I would have liked longer on the chakra balancing healing time.
Pat- London. As always, very informative and hands on workshop. Easy to understand and take on board what Margaret was teaching us. A very big thank you to Margaret for imparting her vast crystal and Angel knowledge.
Jenny- London. Fab workshop. Thoroughly enjoyed it - Thank you. Well diagnosed and very friendly.
Laurie - Chelmsford. Great day. I have learnt a lot and enjoyed hands on experience.
Carol - London. Nice group of people, friendly atmosphere and lovely energy. Thank you
Lyn - Kent. This was a lovely day full of warmth and laughter. I have learnt a lot. Thank you so much.
Susie -Canterbury. Wonderful workshop. I was made to feel very welcome and i met some lovely people. Certainly came away very enlightened and energised. I would come again.
Michelle- Kent. Informative workshop. Great communication on Angels and Crystals. Always love and enjoy Margaret's workshops.
Ginny- Kent. Thank you so much for a wonderful day. I loved working with the Crystals and in such a lovely group.

Readings.

Donna - Kent. Just like to say a huge thank you for my email reading very apt for me and my life. I defo recommend Margaret xxx

Julie - London. Margaret got my personality off to a tee. I feel confident with her reading that I am going to have some positive changes in my life and I look forward and will welcome them. I have had some sad times in my life and she picked that up. It is also comforting to know that my grandmother is looking out for me. Thank you so much Margaret
Stacy - Kent. Margaret's email reading was amazing. Her crystal, card and spirit reading was accurate and perfect. She captured everything I was feeling and she answered a lot of questions that were on my mind. The relief I feel is brilliant and hearing from my mum was exactly what I needed. She told me things only me and my mum would know. If you can't see Margaret in person, an email reading is perfect. I've had both from her and I'll definitely be coming back.
Paula - Kent. Margaret's reading was spot on and I highly recommend her.
Rachel - London. This was my first reading ever and I was a bit scared. Although Margaret freaked me out with her accuracy, she made me feel calm and happy. It was like I'd known her for years. I will see her again.
Lena- Brighton. Great guidance, great reading, great lady.

Bernice- Kent.
On Friday I had a very enlightening and interesting one-to-one reading with the very talented Margaret West ..... it was quite uncanny how she knew such a lot about me!! A few of the things that came up I have not even shared with friends. I will definitely see her again for a Guidance reading in the future .. I so will recommend her .... I left feeling very motivated and buzzing with plans for the future ........... Thank you Margaret x
Lisa- Norwich.
I had a very enlightening and interesting one-to-one reading yesterday by the very talented Margaret..... it was quite uncanny how she knew such a lot about me !! A few of the things that came up I have not even shared with friends. I will definitely see her again for a Guidance reading in the future ... so well recommend her .... I left feeling very motivated and buzzing with plans for the future ........... Thank you Margaret x
Louise Fuller.
The best reading I have ever had. She made me cry, but the tears were worth it. God bless this beautiful soul.
Sarah- Kent
Had my first reading today and it was brilliant.Margaret made me feel welcome and was very accurate. Thank you.x
Sam Nathan- Ashford, Kent.
I have had a couple of readings from Margaret now and would strongly recommend her.
I turned to Margaret most recently when I was at a difficult point in my life. She immediately picked up on the issue and gave me guidance. The reading was a great comfort and gave me strength to deal with the problem.
I'm already looking forward to the next one.
Jodie Payne- Ashford, Kent
Thank you so much for my reading the other day Margaret. It really has made me feel calmer about the whole situation that I'm in.
Barbara Paterson- Kent
Margaret is incredible. The reading was spot on, and totally relevant to my query. Margaret put me at my ease and I was able to relax and understood all of her messages. I am also in Margaret's circles and workshops and they are amazing. She guides with intuition and sensitivity and they are fun at the same time. I can't recommend Margaret strongly enough. Thank you Margaret.
Cheryl Warwick Clarke- Kent.
Margaret West is a fantastic medium, I have had a couple of readings with her now and not only has she provided fantastic evidence for the person coming through, she has also offered guidance from them that has helped me to move forward in my life and brought peace and comfort when I was feeling low. I would highly recommend Margaret for a reading.
Sarah Map- Australia. Home study Crystal healing course.
I first found the Crystal Therapy modules hard and being at home, I lacked the ability to keep to a schedule. But Margaret was having none of it and she wrote me an easy to keep schedule that kept me working until I completed the course. It was hard, but worth it and now I practice using crystals in all aspects of my life.
Mary Peto- London I Bought an Inspirational meditation CD and really enjoyed it.
Catalina Sembarka- Spain. I had a distant Angel attunment from Margaret. It Was very beautiful, so much it made me cry. I can't explain more that that. Perfect Margaret. Thank you.
Sammy. USA
Thanks for the free healing meditations. You're so kind to do this for free. You should charge. They were beautiful. I said them out loud, like you suggested and recorded it. Now I play them most nights.
Cheryl Turtlemoon- UK
I have recently trained in Angel Therapy by Margaret West. To say the Attunement was powerful is an understatement!!! I had some of the clearest images in meditation I have ever received!!! The training was wonderful and I felt really happy and ready to help others. It was quite clear that the angels were well and truly present! Margaret teaches with love, humour and groundness. I would recommend her to anyone for her clearness and fun way of teaching and her seemingly endless fount of knowledge!!!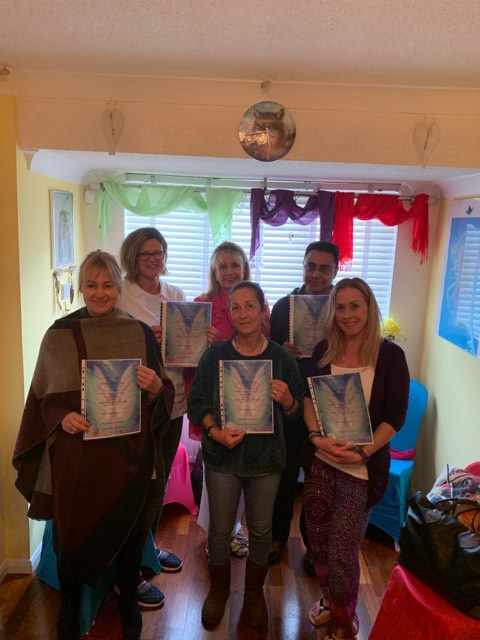 Angelic Reiki Level 1&2

Yvonne Moo. Kent. The course was brilliant, well detailed teaching with plenty of fun included. I will happily do another course with Margaret at some point.

Emma- Kent. Both days flew by and I really enjoyed learning all about healing via the angels. I could feel them immensely more than anything I've ever experienced. Margaret has a way with teaching that makes you feel at ease and helping you to trust yourself. Any questions, no matter how silly, she answered. I highly recommend this practitioners course.

Victoria - Kent. What a wonderful weekend. Margaret has been a great teacher and I have met some lovely people at this workshop. I highly recommend Margaret's workshops.

Monique- Kent. Thank you for a lovely weekend. The workshop was very well explained, with lovely people in a pleasant location. I feel so much more confident now. Thank you so much for having me and I can not wait to work with the energy. I'm so glad to have met Margaret.

Hayley- London. On the first day of this workshop I felt like I wasn't supposed to be there.I enjoyed it, but I didn't feel it was for me. Nevertheless, I came the second day and spoke to Margaret about my feelings. She explained everything to me and why I felt this way. I'm so glad that she did. I felt so connected and drawn in after that. I finally felt I should be there and I highly recommend this course. A lovely group and Margaret was amazing.

Deborah - Kent. The venue was lovely and ideal. Margaret is a very good teacher and makes you feel relaxed and welcome. She explains everything again, if you don't understand the first time. I enjoyed the Angelic Reiki workshop so much. Lovely friendly people.

Claire Winter- Kent. Lovely workshop. Now what I expected at all, but a lot better. Lovely experience and a lovely group of people. Feeling very chilled out and relaxed. Which is a bonus.

Denice- Kent. This Angelic Reiki workshop was such a wonderful experience. Margaret is a lovely soul who takes you through all the workshop and attunements in a professional, yet loving way. If you want to feel connected to the angelic realms I recommend Margaret.

Seher- London. The workshop was a completely new and amazing experience. As I have never done healing before. Margaret is fantastic, she explains everything and helped me understand my experiences and answered all my questions.

Christine Law- Kent. A lovely group today. The attunements were very powerful. I have done Usui Reiki for 12 years but this was very different. I know this will enhance my healing and self development. Another step along the path of my spiritual development. Thank you Margaret.

Pat Ford-Hayes- London. Wonderful Angelic Reiki workshop. Brilliant teacher with a fun side. Well worth all the traveling to Kent. Such an energizing learning curve. Love and thanks.

Lyn Fuller- Kent. WOW.....very inspirational, enlightening workshop. I recommend this to anyone wanting to develop their healing abilities. Margaret is very supportive and down to earth, even though we are working with Angels.

Ann Walker- Bristol. I traveled to Kent for this workshop. Having experienced many workshops over many years, I have never enjoyed them as much as this one. Fantastic and Margaret is a great facilitator, giving and explaining information to the fullest.

Jeanette Wilson- Kent. Such a lovely workshop filled with light and love. Margaret makes everyone feel at ease and brings people together. I can't think of anything that would make the experience better, unless the Angels came and revealed themselves physically. All in all, a brilliant couple of days. Planned and presented beautifully.

Melissa Ednie- Kent. A fabulous workshop, really enjoyable and it is really wonderful to release all the clutter I have carried around for far too long. I can't believe the amount of water I have consumed over the past two days!!! The venue was fabulous and worked well for our needs. Feels potentially life changing.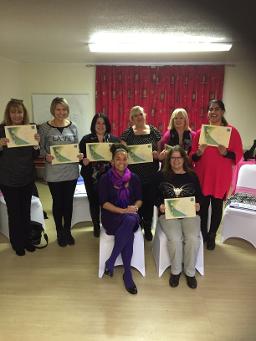 EFT Practitioners Workshop
Samantha. Kent. Really informative course. I have learnt new techniques and feel ready to try out new skills on friends and clients.
Lyn. Kent. I really found the course demo's fascinating. The course gave me great confidence to be able to go out and do it for myself. Brilliant day.
Sonia. Kent. The workshop was very informative and interesting. Margaret and Emma made everyone feel welcome and comfortable.
Seher. London. Brilliant workshop. So much stuff to learn. Everything was explained very well.
Alison. Kent. I really enjoyed learning about how EFT can be used to help us in many ways. Even for the smallest issue. Very friendly environment, great location and thoroughly enjoyed the day.
Debbie. Kent. Great day.I need another day to take it all in. I can't wait to try it out.
Advanced Tarot workshop

Amanda. Kent. I really enjoyed today's workshop.The venue was easy to find, good temperature and lighting. I was made to feel very welcome. Cheryl was very good and approachable teacher- made it easy and simple to understand.

Rachel. Kent. I learn't how to do layouts and read the cards. Cheryl is a great teacher.
Pat. London. What a brilliant day of learning. cheryl made things easy to understand.

Sam. Kent. An enjoyable and en lightening experience. Good cakes too.
Michelle. Kent. I have gained more knowledge in the tarot world thanks to cheryl. Lovely workshop and i feel more confident in my future readings.

Journey with Great Spirit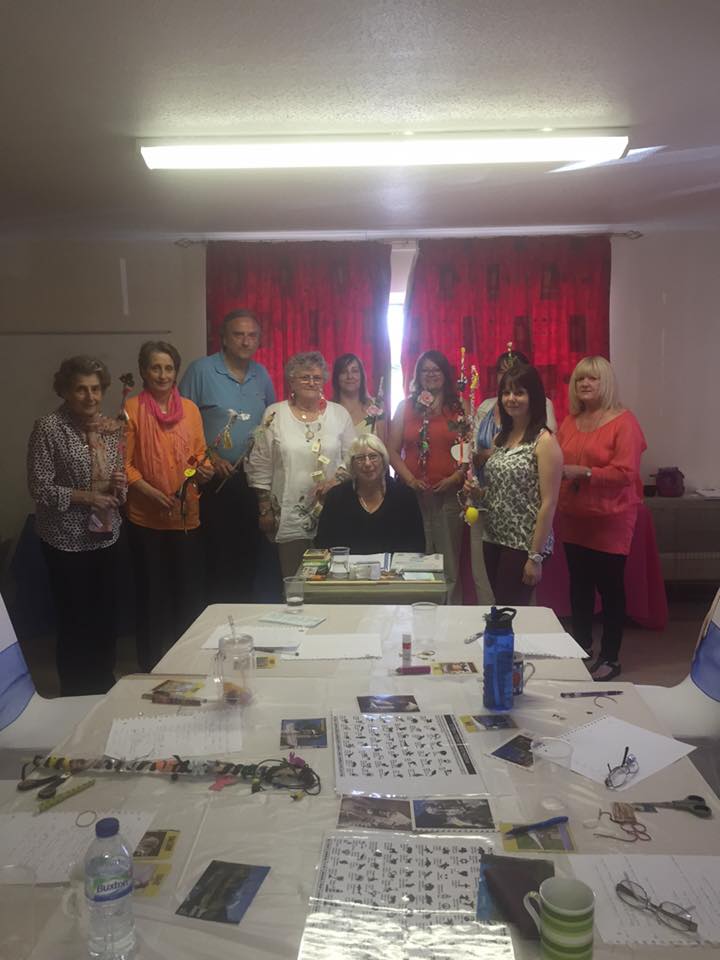 Deborah- Gravesend. This was a great experience and I enjoyed being a part of it all. I loved making the journey stick and how everything in the workshop connected together. I loved my psychic art guide drawing from Betty.
Peggy-London. I found the workshop to be very interesting and informative. I found that I remembered more than I thought I would. The content of the journey stick was excellent and well presented. Thank you Betty for sharing your knowledge.

Graham- London. Enlightening and enjoyable workshop. enjoyed it. Very relaxed atmosphere. Everyone joined in and there was no pressure. I learned a lot today.
Lyn. Medway. This workshop was really affirming for me. I enjoyed the creative projects and also the regression to see myself in an American native setting. I particularly enjoyed making the life journey stick because it helped me to see that i was holding onto things that are no longer important. Thank you Betty, very much.
Ginny. Medway. I have had a great day and really enjoyed making the journey of life stick, past life regression and making the head dress. Thank you Betty for a lovely day.
Mary- London. The day just wasn't long enough. It was a beautiful calm and relaxing day. Very enlightening about the my past life. Betty explained the journey that we travel, which made me think how my past years have made me a much stronger person. The craft activities were very interesting to do, which made me think again of the real things that are important to the way we develop. Thank you.
Alison Thompsett- Kent. What an amazing workshop. I actually felt the presence of the Native Americans throughout the day. The feeling of connection to family, animals, nature and the world, made me quite emotional. Making the journey of life stick and head dress put my craft skills to the test, but it bought back wonderful memories of my life. Today touched my heart and now i know the way forward - perseverance!
Pat- London. What a Wonderful workshop. I absolutely enjoyed the journey with the great spirit of the Native Americans.

Tarot Beginners.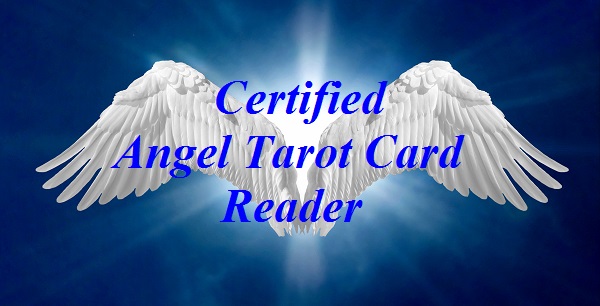 Sonia- Kent. Very good workshop, professional and easy to understand.

Frank- Kent. Very good refresher. Would very much like to come back and do the advanced tarot course.
Claire- London. A brilliant workshop, taught with passion. Very informative. I got a lot out of it and found it enjoyable too.
Fiona- Kent. Beautifully organised and welcomed on arrival. Thank you. Cheryl's workshop was extremely professional, clearly explained with every step given in detail. thank you Cheryl, Margaret and Emma. Lovely day.
Sarah- Kent. Really great day, enjoyable as well as informative. Cheryl is a great teacher and facilitator, enabled me to develop my confidence in a safe and supportive environment.
Michelle- Kent. Enjoyed the day. Struggled with the original rider Waite deck but Cheryl let me use her spare deck which really helped me.
Denise- Kent. Very informative, had an amazing day. I felt the balance between teaching and practical was just right. The explanations provided me with a good understanding and confidence to progress with tarot.
Pat- London. What a brilliant day. Clear and concise teaching from Cheryl. I have learnt so much and achieved more than I thought possible.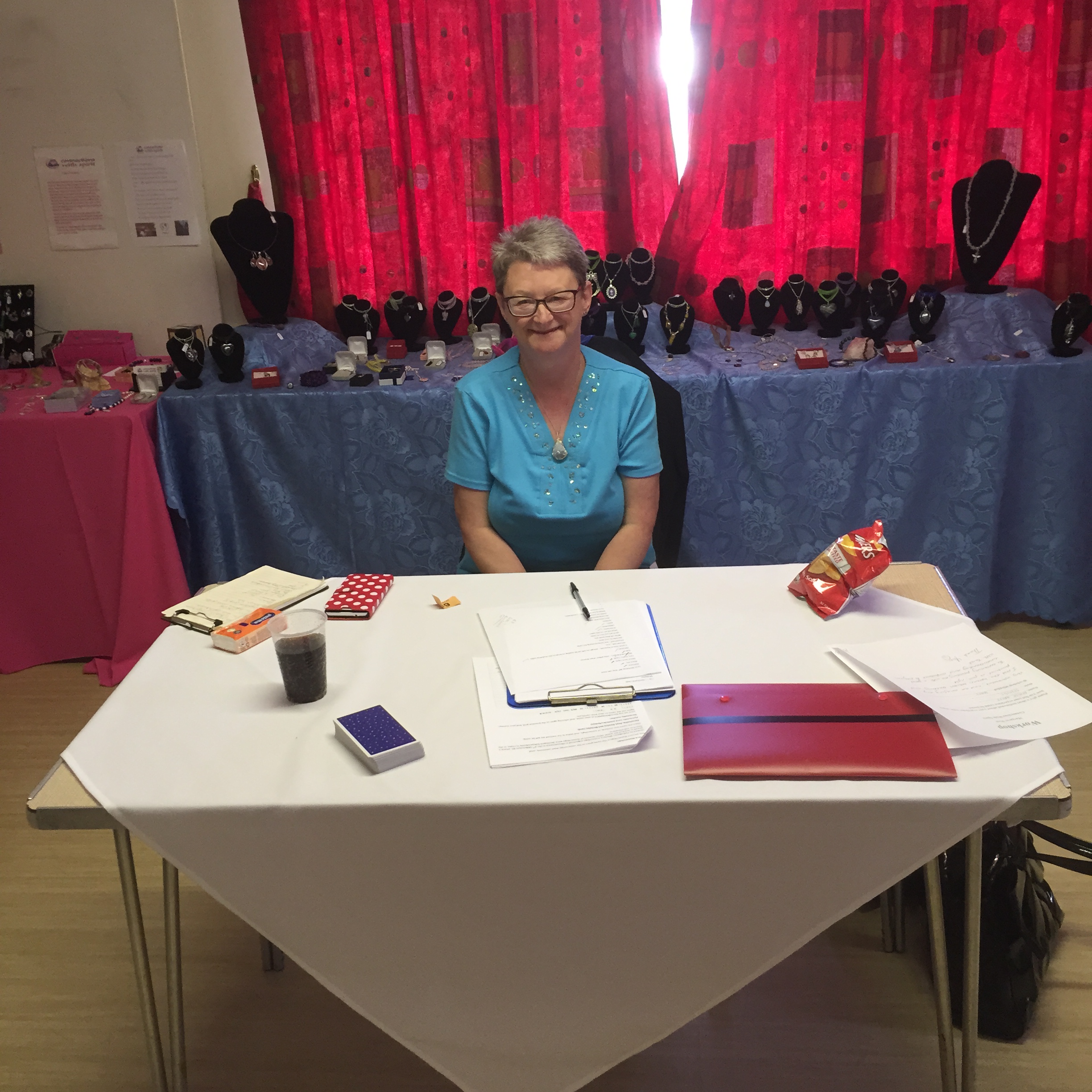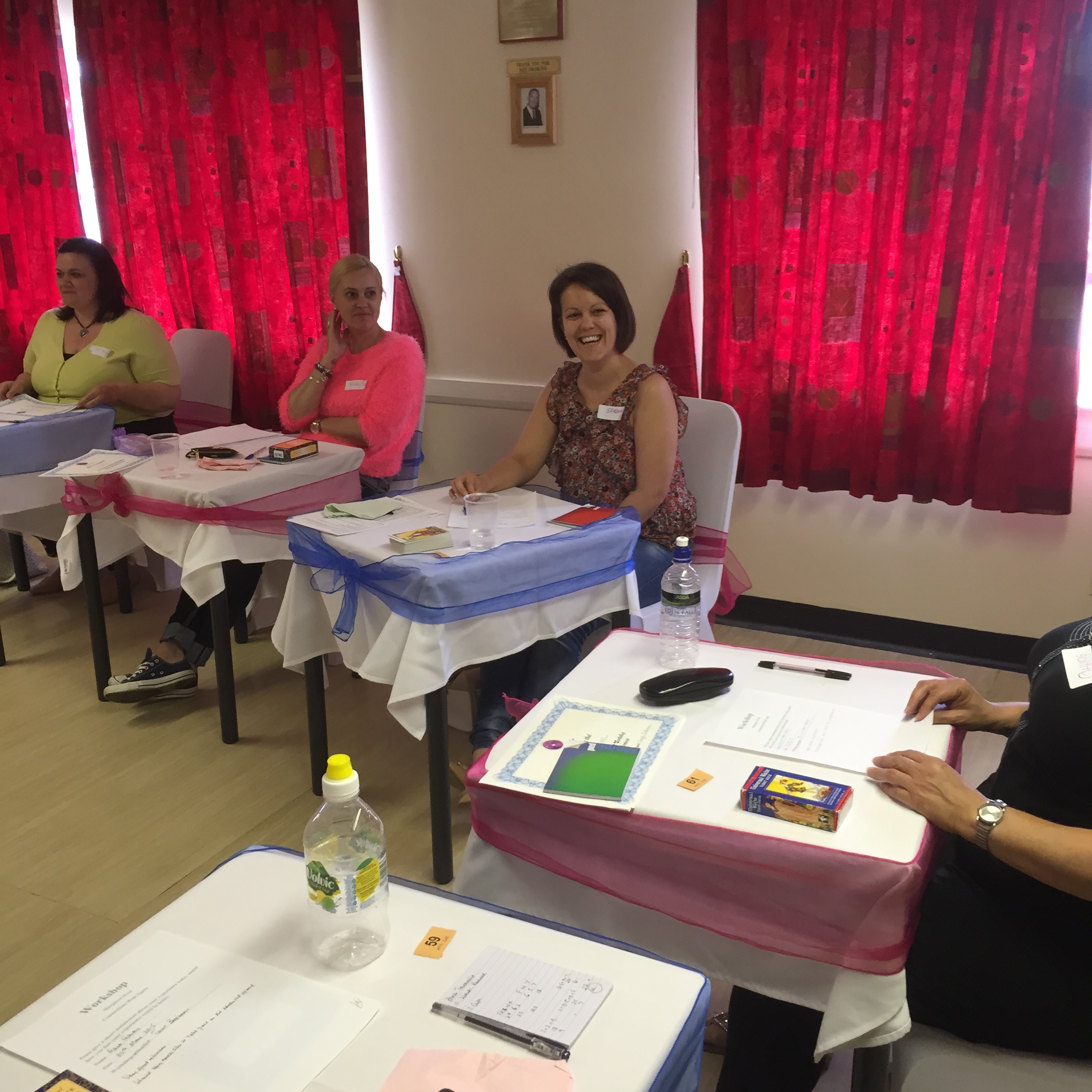 Crystal Healing workshop.
Laura- Kent . Fabulous day, very enjoyable and informative. It left me wanting more. Taught with great patience and really in depth knowledge. Margaret manages to ignite a real passion for crystals in everyone.

Clare. Kent. Really enjoyed the day, especially the practice sessions and placing crystals on your partner. Also enjoyed learning more about the pendulum.

Claire- Kent. Margaret was very thorough with her explanations which really helped my understanding of crystals and all that they can do. The size of the group was perfect and gave us all enough time to ask questions and practice on each other without feeling rushed. A great course.

Amanda- Kent. Thoroughly enjoyed the practical crystal workshop today. I could of stayed all day and night asking questions about crystals and their power. I didn't want to go home. Thank you Margaret for inspiring me to want to become a crystal therapist.

Lyn- Kent. Relaxed informal environment, brilliant for learning. I learn a lot in a short time. The course inspired me to go away and learn more and to use the knowledge that I have gained. Thank you Margaret.
Mandala Workshop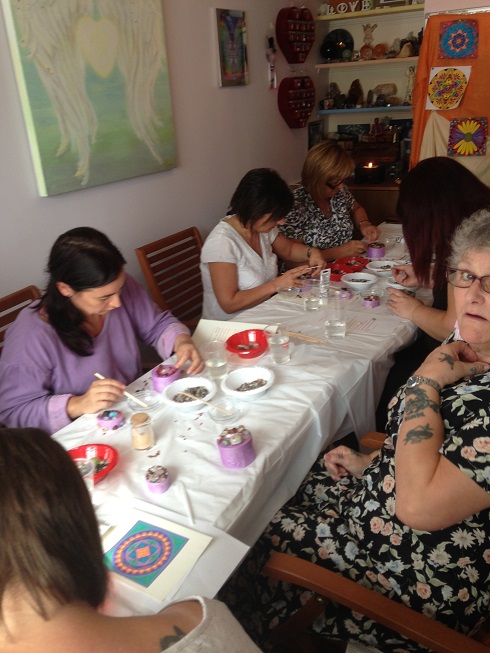 Such a fun day in the Mandala workshop. Where everyone was busy making their personal healing mandala.
Deborah Rowley- Kent. Once again, a wonderful day filled with love and warmth. Margaret always makes you feel so welcome. I found the day informative and very spiritual
Christine- London.A very beautiful workshop with lots of hands on crystals. I am even more fascinated by them now. Margaret explained everything so clearly and answers questions fully. I had quite a few 'a ha' moments and things became so much clearer to me. Thank you for an enjoyable day.

Jeanette- Kent. I was really looking forward to the mandala workshop, because I love crystals. I wasn't dissapointed. Margaret is wonderful and makes everyone feel so at ease. There was a wonderful choice of crystals available to work with and it was very therapeutic going through all the bowls to find the ones you wanted. I am very pleased with the results. A day well spent.

Amanda Mitchell- Kent. I thought today was a marvelous workshop day. It was clear, relaxing, meditative, informative, something different and new. Very interesting. The music was soothing, very calming, especially as I suffer from claustrophobia. I learnt a lot on a psychic level and understand what I need to do to move on in the right direction.

Hayley Allingham- London.I was very skeptical about going to this mandala workshop as I am just a beginner in the spiritual world of knowledge. But this workshop opened my eyes to how big a role crystals can make to our lives and health. After Margaret explained my personal mandala to be, I instantly believe it had worked for me. I felt a tingling feeling in my body and some of the crystals became warm to my touch. I wasn't as scared as I expected to be. I would definitely recommend this workshop, especially if you feel you have unanswered questions and feel a little lost in life.

Patricia Ford Hayes- London. I find Margaret brilliant at communication and very knowledgeable as to what she is teaching. Very clear and concise. I would highly recommend Margaret to those seeking enlightenment.

Claire Heard-Kent. The mandala workshop was outstanding. Margaret has so much knowledge and passion that it is a pleasure to learn from her. I found this workshop very healing and clarifying. It has been fascinating and comforting. I am looking forward to using the beautiful mandalas I made at the workshop for further healing and guidance.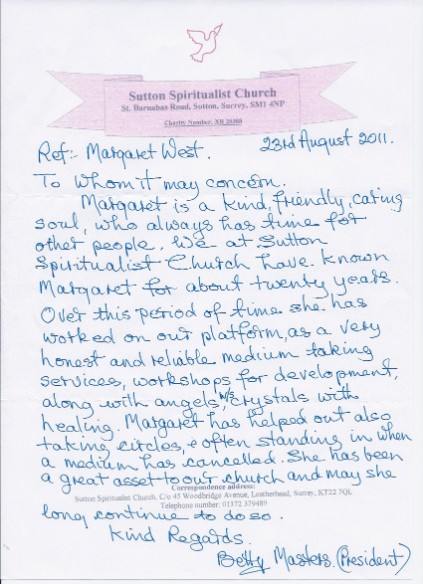 Crystal Therapy beginners workshop
Fiona. Kent.

Thoroughly enjoyed learning more about crystals and how they work. Excellent clear explanations about the dangers of some and their misuse. I am looking forward to digesting the manual and to carry on with the learning process. Beautifully laid out workshop with crystals, information cards, incense and Margaret teaching us. Thank you. I am looking forward to the next three other workshops with Margaret.
Sarah Martins. Kent.
Great friendly environment for learning. A really supportive group. Margaret's extensive knowledge is always passed on in an informal way without detracting from her professionalism.
Pat. London.
Another workshop with Margaret and another learning curve. Brilliant teacher who makes it easy to hold on information that she is giving us through fun and laughter. I cannot wait for the next workshop. Thank you Margaret.
Monique. Kent.

Thank you for a fabulous workshop. I have learnt so much and feel inspired to learn more about crystals and their uses. I am amazed how effective the crystals are. It was such an informative workshop. Very enjoyable.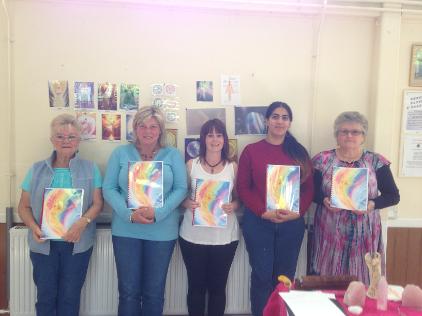 Angel Healing Workshop
Seher Akbar.London. It was a very eye-opening day. Having done angelic Reiki already, I have learnt so much more and felt new feelings. I am overwhelmed by how amazing angel work is. Thank you for teaching us and answering all our questions. This workshop could not be improved in my eyes.

Maureen Mansfield. Surrey. It was interesting, but being my very first experience of attending a workshop, I did feel a little lost. But Margaret was very good and explained as we went along. I definitely feel i need more practice.

Yvonne. Kent. I came for the afternoon to be a model for the therapist to work on. It was a very theraputic experience with some lovely people. Thank you Margaret for inviting me along and i really enjoyed experiencing the physical angelic experience. It was a lot different from spirit work.

Patrica Ford Hayes. Surrey. A day of fun and learning with a brilliant teacher. I would recommend Margaret for all spiritual and healing workshops. She makes them easy to understand and take on board.

Emma King. Kent. I loved today, every aspect of it. Connecting with the angels, the amount of energy around whilst doing the healing was immense. It was a very relaxing day. The fact we experienced them physcially and we could ask questions, has made me realise that angels will be a apart of my life forever.

Fiona. Kent. I really enjoyed today. Margaret explains clearly about the workings of the angels, introducing us to them and explaining how to work with them. The healing work with the angel crystals and rose oil was a a wonderful experience. Wonderfully organised by Emma. Thank you both for a fabulous day, teaching and so much more.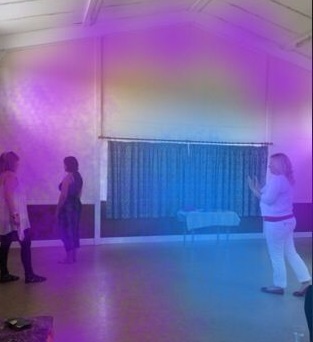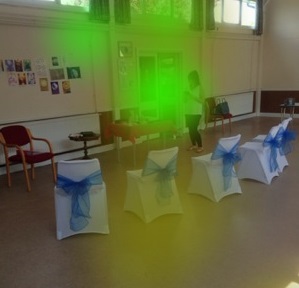 Spirit Enlightenment
Workshop

Seher. London. Brilliant workshop. I really wnjoyed the aura work and learnt so much new stuff. Margaret and Emma also have a very easy way to explain things and answer questions. Good size class, so we can all work individually for a longer time. I really learnt a lot about my higher self with the card work, which was new and exciting. Looking forward to doing more spirit work.

Melissa. Kent. It was so lovely to have confirmation of my guide, that i have not seen for yonks,is still with me. I feel i have ignored my higher self for too long. Fabulous workshop, really well thought out. Good fun as id expect from margaret. Amazed at the aura work - could sometimes see an outline, but today was actually colours. Thank you so much.

Stacie. Kent. I now feel that a lot of things in my life now make sense. Lovely workshop.

Pat. London. As always, a brilliant workshop with Margaret. Learning and fun every time.

Ros. Kent. My first workshop with Margaret and i really enjoyed the whole experience. I have learn't so much and had some wonderful experiences today. I felt welcomed and listened to by all the people today and i will be doing more of Margaret's workshops in the future.



Meditation workshop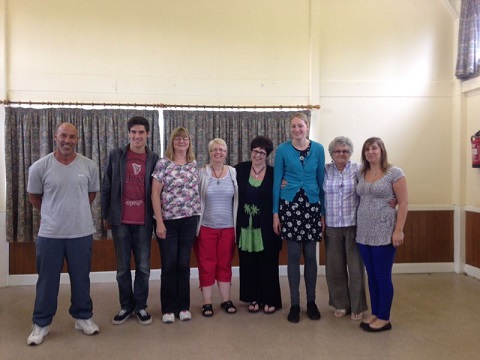 Melissa Ednie. Kent
. who kindly gave a short video testimony, said this about the workshop..I thought the workshop was fabulous and it made me want to do even more meditation on a more frequent basis. Marion was brill, the venue was brill and everyone on thre workshop was brill.
Monique Morgan. Kent.
I had given up on meditation because i just cant visualise anything, but today's workshop has given me hope. I found the standing meditations very relaxing but my favorite was the affirmation one. All in all, a very enjoyable day. Thank you.

Andy Hobbs. Kent.
First time for me and i really enjoyed it. Very worthwhile and informative. I totally recommend it.
Liam Wolfe. Kent.
The day was very helpful and informative and it was great for all levels. As a beginner i learnt loads about spirituality and meditation. A great day. Thanks.

Patricia Ford-Hayes. London
. An interesting meditation workshop covering many aspects of meditation. It has really opened my eyes as ways to meditate.
Deborah Coaten. Gravesend.
I found the workshop very helpful as it showed me different meditation methods and it will help me to relax at night to sleep and when i am feeling stressed. It will also help me to connect with spirit and with healing.
Claire Heard. London
. It has been a really interesting experience trying different meditation techniques. I will be usuing several on my own. The teacher was great and made it sun. Very informative. Lovely group of people.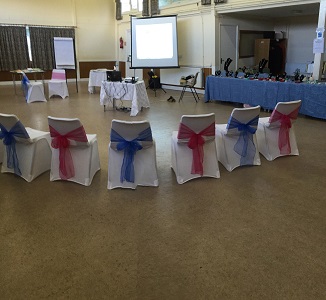 EFT Introduction Workshop
Becky- Kent. I thoroughly enjoyed the workshop. It seems the techniques are incredibly effective and I believe that I will gain a lot from EFT . I am very much looking forward to part 2 and to practice what I have learnt today at home and with my family and pets.
Alison- Kent. Enjoyed the EFT course, especially the people who attended. Having a small group was relaxed and the atmosphere wonderful. Looking forward to part two in January.
Samantha- Kent. I had no idea how powerful EFT can be. It has unpealed one area of my life and i look forward to clearing all the other layers and being free.
Seher- London. Excellent workshop and i learnt so much. It was very emotionally intense and such a powerful way to heal. I enjoyed learning eft and look forward to the next course. Susan is fantastic.
Melissa. Kent. EFT workshop was another fabulous workshop. Thank you so much.
Debbie. Kent I have had a wonderful day. Had lots of tears and released things i didn't know i had. Im looking forward to part 2. Susan is a brilliant teacher and the other ladies were lovely.
Pat. London. A very informational workshop. It was very enjoyable with a different learning curve. Well presented, easy to understand and link in.

Nic. Kent. I found the course very informative and helpful. There was interaction with all aspects and people from different areas and walks of life. Cheryl was most willing to help people to understand what they were doing.

Karen. Kent. I really enjoyed the course as a beginner. I felt that there was adequate lessons included. I have a lot to learn and remember.

Alix. Kent. Very good and fun day. It was a great experience. Definitely more to tarot than i thought. This was a very in depth course. Thank you.

Melissa. Kent. Another fabulous workshop from connections with spirit. It was lovely to see tarot bought to life by the lovely Cheryl. This workshop has added yet another layer to my card reading. I might just stick to reading the cards this time.

Pat. London. A really brilliant and easy to follow workshop. It was easy to take on board and remember what Cheryl taught us today. Being partially deaf i was worried i would not be able to follow. But Cheryl made it it easy. She was clear and concise.

Geoff. Surrey. Lovely workshops. The interactiveness in learning the different layouts and readings was very, very good. Cheryl depth of knowledge comes across clearly as she explains it very well.

Claire. Surrey. Lovely workshop. Everything was very clearly explained. Cheryl had lots of patience and all questions were answered well and explained. Because of this workshop, i now know how to go forward. Thank you.

Emma. Kent. The workshop was fun and seemed to make Tarot sink in more for me. Cheryl is lovely and a real asset to connections with spirit. She gets us involved in using the cards, without just reading from a manual. Lots of practical work as well as card explanations.

Christine. Kent. A very informative day with Cheryl, who has a wealth of knowledge and enthusiasm for Tarot. I really enjoyed the day and am encouraged to learn more. Thank you.

John David Parker Trance day

Trance Day
Claire . London. A day filled with brilliant energy. It was wonderful to meet and connect with John's guides and hear their wisdom. Really interesting to see a real trance medium. Fun and laughter as well as learning. A great day.

Ron Masters. Surrey. Thoroughly enjoyed the experience with John and his guides Issac and Calling Bear.

Betty Masters. Surrey. Very interesting day. Wonderful having hands on healing from a Native American Indian guide.

Rachel. Kent. I really enjoyed the trance day with john. It was a great experience organised well by Connections with Spirit. I met great like minded people and learnt that spirit is so much more than we think. It was a great experience meeting johns guide Calling Bear and having him give me a blessing.

Graham Peto. London. Fascinating and very engaging workshop. This was my first workshop and i would certainly attend another by connections with spirit, should they become available. The information provided was on an appropriate level of understanding and the duration was just about right, as was the interaction between the attendees and the practitioners.

Mary Peto. London. This was my first ever workshop and I did not know what to expect. i found the day very informative. There was a warm and welcoming atmosphere which helped me feel part of the even. I would very much like to attend another event with john, via connections with spirit.

Peggy Phillips. London. I found the day very informative. John's guides made it easy to ask them questions. I found the whole day so very inspiring. The atmosphere was so welcoming from connections with spirit and everyone who attended.

Gill. Kent. A fascinating and enlightening day with john and moniker, plus the guides calling bear and Issac. Truly humbling and privileged to receive a blessing personally from Calling Bear - the strength of spirit was amazing. I cannot wait to attend another with John and another great successful day from connections with spirit.

Seher. London. I have never seen trance before and it was so interesting. Lovely to meet john, monika, calling bear and Issac. Great spiritual energy and i learnt so much today.
informative and interesting.