DEPOSIT for booking appointment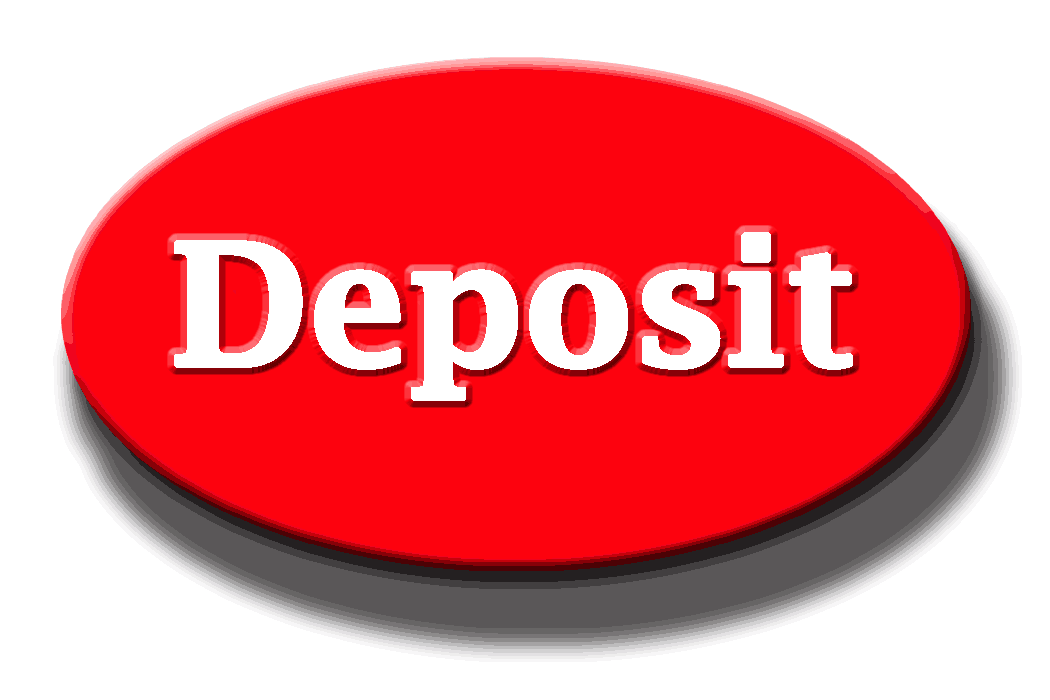 £ 12
For all readings, a desposit must be paid to hold your appointment.
We take cards, bank transfers or paypal.
Spiritual one to one Spiritual Experience
£40.00

Private sittings are very personal experiences. Emma and Margaret can only see people on an individual basis, otherwise the spiritual energies can get confused and the reading will not be as good as it should be. Anything that is spoken about during the sitting stays confidential and is NEVER shared with a third party. The session usually lasts about an hour and we will use crystals to link with your well being and emotions, Angel cards to guide you with a specific problem/overall life view and of course guidance and love from those in the spirit world.
Many people are afraid of spiritual readings because they think they are going to hear something bad such as their child falling ill or a loved one dying. Let me now calm your mind about this. It is a spiritual law that mediums must 'do no harm' when they give readings. This means they will NEVER pass on information that isn't constructive, guiding and uplifting. If you have a person who you hated in life or were afraid of, they would never come back to you spiritually as they would not be allowed to. Our readings are full of positive enlightenment and on occasions, can sometimes guide you down a future path.
We are spiritual mediums. That means between us we hear, see and feel spirit people. When you come to us for a reading, it will be in the peace and calm of our healing environment. The spirit people who come to see you will be those who have a message to impart. Please don't come with a closed mind. If you only want to speak to a certain person, you can bet that someone else will come instead! The ones that come are the ones who NEED to speak. We will never predict the future, but if a spirit person tells us about an event in the future, we will pass it along.
Please note that We are NOT fortune tellers. WE will NOT predict your future life, as your pathways will be numerous and varied as you journey through your life. We will NOT tell you what to do. Each session is for GUIDANCE only. You have your own free will to do whatever you want.
Email Readings with Emma
Three questions £20
6 months ahead reading £30
General reading £35

Year ahead £55
Angel Tarot/Cards with Emma/Margaret
One to one private sitting with spiritual guidance £40
Please note, Margaret is not always available for sittings as her therapy clinic is often busy and her teaching commitments take up a lot of her time. Emma has been trained by Margaret to the highest standard. She caters for most of the readings nowadays. If you would like to book with Margaret, there is often quite a long wait.
Please use the contact form to ask for available dates
Testimonies for readings
Leonie. Kent. I was sent to Margaret on the advice of my friend. Margaret gives excellent spiritual guidance using cards and whomever she talks to. I really feel she helped me get a clearer picture of my situation.
Sadie-London. Margaret made me cry, in a good way. What a kind compassionate lady. I loved every second with her and her spiritual councillors.
Robin- London. I always leave Margaret feeling so positive about my life. She's a gifted lady who will help you with most problems.
David. Tonbridge. Just before Christmas i had a wonderful one to one reading with Emma.This is the first reading i have ever had with a professional medium and was not sure what to expect. I was made very welcome and felt at ease straight away. Before we started i asked if i could take notes, which Emma welcomed.There have been many things happening in my life recently and i guess i was after a bit of guidance and this was all i told her.Everything that Emma told me about my recent past and current position was very accurate and quite frankly i was amazed at the amount of detail.Most of the messages from spirit made a lot of sense at the time and the one or two that i did not understand then have become clearer since.I went looking for some answers and came out feeling very positive about my way forward. As a result of the session i now feel very positive to the year ahead, by the way i love your Angel wings.
Jane~Dartford. I felt very welcome when i went to see Emma, her room is so calming.My first time going to Emma for a reading, She explained how she worked and that i could ask questions but not to feed her information lol. She gave names , some i could take but some i had to keep hold of. A date was given to me that i understood .I would recommend going to see her.

Sally- Cranbrook. A positive reading , with names, dates, description of my dad.It was lovely to hear from him and know he is still with us in spirit. Emma used the Tarot cards too and i had never had a reading with Tarot before but i certainly will in the future .I laughed and cried and i was allowed to record the reading. Thank you.
Shanna. - Medway. I waited ages to see Margaret, but it was worthwhile. She spooked me out (lol) with how much she knew about me and my problems.I was really happy. she helped me a lot.
Heather. Kent. I have been seeing margaret for 5 years now. She always gives me great evidence from my dead friends etc and her guidance always helps me.
Jemma. Kent. I have always gone to see Margaret. Every time she helps me feel better about myself and life. She is a good listener too and i got a lot from her psychic counselling sessions.
Leon. Surrey. Dead people do speak. Thats all im saying. It was good.
Please use the contact form
to book for an appointment. Once we have established a suitable time for you, please pay your

non refundable

deposit using the PayPal button. If you do not have a PayPal account we can do bank transfers or card payments. Unfortunately we cannot hold a booking without a deposit.



Please click on this party link for more information about Psychic parties.
Deposit for margaret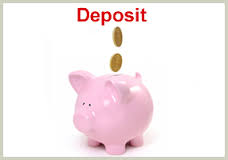 £ 20
Please pay your private sitting appointment deposit here, after we have arranged a suitable time. Thank you
If you do not have a paypal account you can still pay using paypal. Please go here to see how.
One to One sittings.
Testimonies
Lucy. Dartford. What you see is what you get with Margaret. Loved my reading and the crystal reading. Will be coming back again.
Graham. London. Margaret blows my mind. I like the way she combines so much into one hour that just fly's by. She is friendly , down to earth and offers good guidance and spiritual advice. I LOVE this lady and her link to the spirit world is to be experienced.
Mrs B. Kent. I was worried about coming to see Margaret. But she quickly put me at ease and I felt so much love from her it was very calming. I enjoy my hour. Loved my crystal reading. Uncannily accurate.
Lacy. London. Margaret is very good at what she does and has no airs or graces. I loved my reading.
Sally. Leeds. I love the way Margaret talks out loud to the spirit people and even argues with them hahaha loved this reading. Loved the accuracy and in-depth guidance she gave me.

Sienna. London. Margaret and her angels saved me today. Thats all i can say. A lovely, spiritual, kind lady who makes talking to the dead seem a breeze. Her card guidance is invaluable.

Kevin. Kent. I had a reading with margaret and i was surprised by the whole thing. A bit lost for words really. She gave me guidance on a work issue and i had an entertaining chat with my father who has been dead over 30 years. I came in a sceptic and left feeling baffled. How does she do this?? Highly recommend a reading just for the up[lifting experience.

Sally. London. OMG i had a reading with margaret last week and i have to say that i was amazed by her accuracy. It was my first time, so i was a bit scared, but margaret makes it all so funny and lighthearted, I forgot i was having a reading in the end. I will never go to another medium again. I love this lady.

Donna. Kent. Just like to say a huge thank you for my email reading very apt for me and my life. I defo recommend Margaret xxx

Julie. London. Margaret got my personality off to a tee. I feel confident with her reading that I am going to have some positive changes in my life and I look forward and will welcome them. I have had some sad times in my life and she picked that up. It is also comforting to know that my grandmother is looking out for me. Thank you so much Margaret
Stacy .Kent. Margaret's email reading was amazing. Her crystal, card and spirit reading was accurate and perfect. She captured everything I was feeling and she answered a lot of questions that were on my mind. The relief I feel is brilliant and hearing from my mum was exactly what I needed. She told me things only me and my mum would know. If you can't see Margaret in person, an email reading is perfect. I've had both from her and I'll definitely be coming back.
Paula. Kent. Margaret's reading was spot on and I highly recommend her.
Rachel London. This was my first reading ever and I was a bit scared. Although Margaret freaked me out with her accuracy, she made me feel calm and happy. It was like I'd known her for years. I will see her again.
Lena. Brighton. Great guidance, great reading, great lady.

Bernice. Kent.
On Friday I had a very enlightening and interesting one-to-one reading with the very talented Margaret West .It was quite uncanny how she knew such a lot about me !! A few of the things that came up I have not even shared with friends. I will definitely see her again for a Guidance reading in the future ... so will recommend her .... I left feeling very motivated and buzzing with plans for the future ........... Thank you Margaret x
Lisa. Norwich.
I had a very enlightening and interesting one-to-one reading yesterday by the very talented Margaret..... it was quite uncanny how she knew such a lot about me !! A few of the things that came up I have not even shared with friends. I will definitely see her again for a Guidance reading in the future ... so well recommend her .... I left feeling very motivated and buzzing with plans for the future ........... Thank you Margaret x
Louise Fuller.
The best reading I have ever had. She made me cry, but the tears were worth it. God bless this beautiful soul.
Sarah. Kent
Had my first reading today and it was brilliant. Margaret made me feel welcome and was very accurate. Thank you.x
Sam Nathan. Ashford. Kent.
I have had a couple of readings from Margaret now and would strongly recommend her.
I turned to Margaret most recently when I was at a difficult point in my life. She immediately picked up on the issue and gave me guidance. The reading was a great comfort and gave me strength to deal with the problem.
I'm already looking forward to the next one.
Jodie Payne. Ashford. Kent
Thank you so much for my reading the other day Margaret. It really has made me feel calmer about the whole situation that I'm in.
Barbara Paterson. Kent
Margaret is incredible. The reading was spot on, and totally relevant to my query. Margaret put me at my ease and I was able to relax and understood all of her messages. I am also in Margaret's circles and workshops and they are amazing. She guides with intuition and sensitivity and they are fun at the same time. I can't recommend Margaret strongly enough. Thank you Margaret.
Cheryl Warwick Clarke. Kent.
Margaret West is a fantastic medium, I have had a couple of readings with her now and not only has she provided fantastic evidence for the person coming through, she has also offered guidance from them that has helped me to move forward in my life and brought peace and comfort when I was feeling low. I would highly recommend Margaret for a reading.