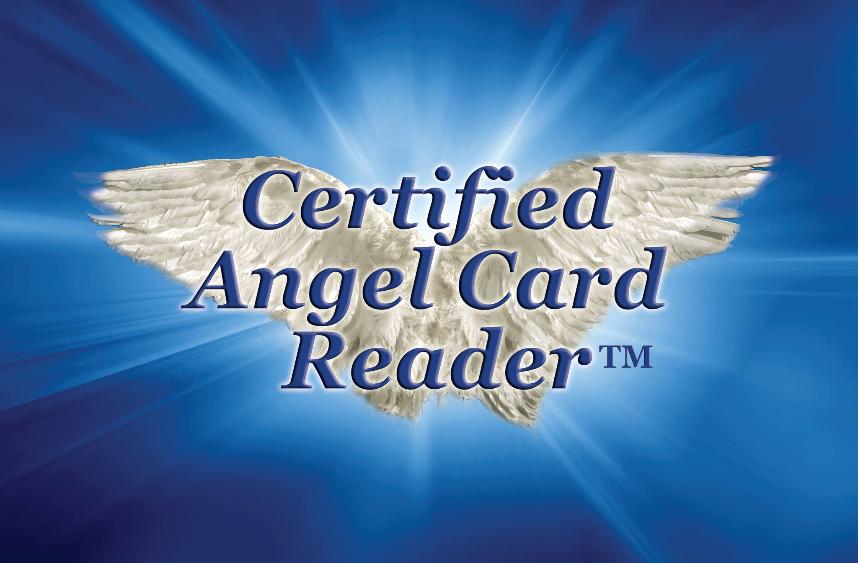 Margaret West has trained with Doreen Virtue as an Angel Realm Reader, Angel Card and Tarot Reader/Teacher. She now offers students Accredited courses using decks by Doreen Virtue, governed by The International Practitioners of Holistic Medicine This course gives you a credible qualification, which is fully insurable.
Margaret offers one to one courses for Angel Card and Angel Tarot Training, group training courses, or she can come to your venue to run the courses too. Working closely with her own teaching angels, she will guide you through the various Angel and Tarot decks and unlock the mysteries on how to interpret them accurately, give good clear readings and she will also give advice and guidance on how to start a business working in this field.
NOTE: When you pay your deposits for any course on this website you are agreeing to the terms and conditions set out here. Please read section 7. Terms and conditions. BEFORE YOU PAY YOUR DEPOSIT.

Angel Cards Certified Course working with Margaret on a one to one basis
Prices:
For a personal One to One day with Margaret - For those who find group settings or just prefer a one to one guidance tuition.
£80 - Introduction day
£195 - Certified course day.
These courses will be held in Ashford, Kent, to a time that is mutually convenient.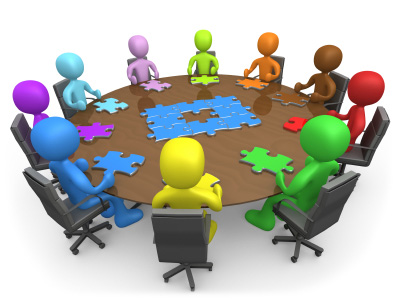 Angel Card Group Courses - facilitated by Margaret, at Dymchurch or Ashford, Kent
£60 - Introduction day
£160 - Certified Course
Held in Ashford Kent or Dymchurch.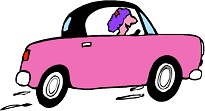 For Margaret to come to your venue and run courses on Angel Cards
£70 - per student- Introduction Day
£185- per student - Certified Course. The Host will receive a £10 discount from this course.
Please contact us to arrange dates suitable for you.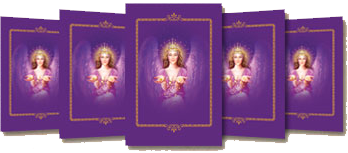 Introduction to Angel Cards Course
3rd February 2018
10-4
Please bring a light lunch
Margaret teaches the Doreen Virtue angel decks. On the day you can bring what ever decks call to you, but do make sure that you bring two or three. Please order the cards in good time before the course. you cannot do this course without them.
On the day you will be working with the Doreen Virtue and Raleigh Valentine Angel card decks of your choice that you will need to bring with you on the day. We CANNOT teach you this course if you attend without the cards.
The Introduction day will start with a meditation written by Margaret given to her as divine guidance from her Angels. Margaret's meditation will open the 8th and 9th chakras helping the student ascend a level to communicate with the angels, so that they may read the cards with divinely inspired accuracy. She believes without this ascension, students may not hear, feel, sense the angels guidance when they read the cards
Angel Cards connect you with the Angelic Realms and your own inner intuitive guidance. Margaret will teach you how to become an empathic card reader. This means you will be able to connect with the angelic realms as well as your higher self to give valuable insight that cannot be obtained by just interpreting the symbolic meaning that is illustrated within the cards.
All about the decks and the secrets they hold.
Which decks have specific uses
How to Cleanse your deck and attune it to your vibration
What crystals to use for protection and clearing the decks
Which Angels need to stand in the four corners of the room before you start a reading
Personal responsibility when giving a reading
The angels and their attributes who will help to guide you in readings
How to keep your readings free from lower energies.
How to lift your vibration to connect with higher energies
How to tap into your own intuition
How to trust your messages are true
How to trust the Angels to guide you through the cards and to interpret them the right way
How to interpret colour in the cards and what it means in the reading
How to give a three card reading
How to do a spiritual guidance spread which will help you on this journey and more
PLEASE NOTE. YOU WILL NEED ACCESS TO FACEBOOK SO THAT WE CAN ADD YOU TO A LEARNING GROUP WHICH PREPARES YOU FOR THE CERTIFIED COURSE.

Certified Angel Card courses
14th April 2018
10-5
Please bring a light lunch
This course gives you a full certification to give professional card readings and obtain full insurance. You will also be able to join the prestigious I.P.H.M and use the logo their logo on your business websites and stationary. You will need to bring with you The life purpose deck, Past life deck and a few Doreen virtue decks of your own choice for this course.
Please order the cards in good time before the course. you cannot do this course without them.
On the day you will learn:
How to give readings using multiple decks. This enables you to really look into a situation or problem and offer complete guidance from the cards and Angels.
How to link with your higher self and how to free yourself from ego that holds you back by introducing fear about being wrong with your readings etc.
How to use the Life Purpose Deck which deals with the complicated questions of where you go from here. Everything you need in this life is already supplied. You just need to know how to access it.
How to combine Oracle Card Decks with other Angel Decks for deeper meanings to readings.
How to deal with terminal clients
How to deal with awkward questions
How to deal with the public in a caring , sympathetic way and to deliver your card reading with honesty and integrity.
Business advice regarding Insurance. Why do you need it? What is it for?
What to ask clients BEFORE you do a reading.
Give yourself a personal reading on what the Angels have in store for you and the year a head.
Give yourself a spiritual guidance reading direct from the angels.
You will receive a comprehensive manual on the day and your certificate.
To pay for this course, please contact us. We accept cards, BACS, PayPal, credit card, Visa, or cheques as long as they clear before the course date. We do payment plans to suit everyone's needs.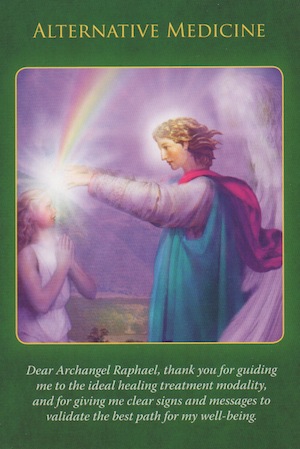 £22 . Per one hr session
If you would like to learn the angel cards complete course on a one to one level with Margaret, over your own time frame, you may do so. This will be at your own pace, with no pressure. There are a minimum of 20 lessons involved and depending on your understanding of the cards, will determine if you will need more lessons before you will receive your certificate.
Session will be held at Ashford Kent.
To pay for this course, please contact us. We accept cards, BACS, PayPal, Cheques as long as they clear before the course date and we do payment plans to suit your needs.
Workshop Testimonials
Certified Angel card course
Tracy. Kent. Margaret has taught me how to use my intuition in angel cards. she has been so supportive when i felt that i could not do it and started to create my own blocks. she had so much faith in me and reassured and helped me. Margaret is a very good teacher, who explains thins very well, she listens to our concerns and helps us to understand.
Renata. Kent. I absolutely adored coming to this course. The course was well informed and supportive. Margaret is a very supportive teacher. I love how the day was ruin. I liked the fact the class was small. i cant wait for my next course with Margaret and Emma. Thanks you for your support and guidance.
Jodie Eastwood. Angel cards is a lovely, proactive course to do. It is a great course to do if you love connecting with your intuition when opening up to guidance. An enjoyale and informative learning experience. It has given me a great start to going forward as a card reader. Thank you.

Louise. Kent.
I really enjoyed today and the experience. The course from start to finish was so enlightening. I feel i have learnt a lot and feel happy to pass on help, via the angels, to others. The angels have also helped me personally with past issues, cutting cords and healing. Thank you.

Denise, Sheppey, Kent.
I have had a truly enjoyable day and have learnt so much from margaret on how to read the cards and how they link into each other. Being part of this group has helped me grow so much in confidence and Margaret and Emma are wonderful. I would recommend this course to anyone. Thank you both.

Hazel
.
Sheppey Kent
. Another fantastic experience was had today. The certified course was filled with wonderful energy and laughter.
Magda. Sheppey Kent.
I have really enjoyed this whole course. I have found the private facebook group margaret set up to continue with the tuition to prepare us for the certified course, a positive experience. I really found the daily tasks she set us to do, so helpful. If i haven't understood everything, i felt like i could approach margaret and ask for help. I would recommend this course. I also feel it has helped me with my personal growth and confidence.
Lorraine. Sheppey Kent.
I really enjoyed this whole course. I felt very relaxed and learnt a lot. Thank you for all your help.
Mandy. Sheppy Kent.
I really enjoyed the day again. Margaret offers good support without you feeling under pressure or overwhelmed with exercises.I would highly recommend this course and i am already thinking about the next one. It was very informative and easy to follow. Support was given every step of the way from Margaret and Emma. Thank you.
Jackie. Sheppey Kent.
Really enjoyable course. Very inspirational.

Angel Card Introduction course.
2017

Tracy - Kent. A very enjoyable workshop that has not only helped me to understand the cards, but also my personal development. Margaret looked after me well, by making me feel comfortable, confident. a very fun , easy going environment.
Renata. Kent Absolutely loved this course. I cant wait for the certified one to become a qualified reader. Margaret is a great teacher, very clear and patient when she explains and guides you through the day.
Jodie. Kent. I really enjoyed working with the angel cards. The workshop was fun, expressive and Margaret really helps you to understand the cards. Now I feel more confident to go forward.
Janet Blake. Kent. I have really enjoyed the angel card workshop with Margaret and Emma. Margaret is very patient and supportive. I have begun to understand the angels and felt overwhelmed with all the information that i will take home and digest. What a wonderful day.
Kayleigh. Kent. A lovely day and i have learnt a lot more than i thought i would. I am so looking forward to the certified course. Thank you for a lovely, informative day.
Melissa Ednie. Kent.
A fab start to our angel cards workshop. Really well organised and taught.
Liz Almond. Kent. I have really enjoyed the day and i have learnt so much.
Charlotte stone - Kent. Fantastic day with a lovely bunch of people. Lots of in formation and a great manual to refresh your mind. I was very nervous to do this and not very confident. But it soon eased at the day went on. It really has helped my confidence and i cant wait top work with them more.
Denise. Kent. I wanted to say a huge massive thank you for such a wonderful enjoyable Angel Card introduction course on 13 Feb 2016. Instantly you both put us all at ease . The nerves soon went & all of us loved each an every minute of it. You explained everything to us extremely well, the meditation/attunemnent was amazing & we continue to receive your support daily. I would highly recommend this course to anyone interested in Angels .
Mandy. Kent.
I did a Angel card Introduction course with Margaret & Emma on the 13th Feb. I felt a little nervous beforehand because not really worked with cards apart from pulling one occasionally in circle. Its the fear of not having a clue. Immediately I met them I felt at ease. Totally down to earth, friendly & welcoming. It was a very calming energy in the space too. I thoroughly enjoyed the whole day & it went far too quickly. I think what stood out to me was the meditation initiation. It was powerful, amazing. For one who doesn't visualise well I easily followed along & saw it all. My crown chakra sprung into action & the heat was intense, but not uncomfortable. Margaret explained the different decks & we did a relaxed 3 card reading with a partner. The next day I had a aura reading done where you watch your aura change on the screen as your receiving a reading. I was totally amazed when a beautiful blue appeared in an arch above my head & the reader said Archangel Michael has just stepped into your aura. Do you work with Angels? What proof to be given. Im still blown away by it.Anyone unsure of whether to do this workshop need not worry. I can assure you that you will enjoy it & be really glad that you did.
Magda. Kent.
I really enjoyed the course, I felt comfortable and at ease. The day flowed very well, there was plenty of time for practice but not too much. Margaret was clear and friendly and easy to follow. Really enjoyed the course, got slot out of it and would recommend.
Sarah . Kent. I really enjoyed the day. It was relaxed and well informed with great content. High level guidance and support from Margaret to enable accuracy as I read the cards. I really enjoyed the practical side.Giving and receiving readings.
Seher. London. A really enjoyable day and I have learnt a lot more about Angels and their purpose. Margaret was great teaching us how to interpret the cards and different meanings. I liked the meditation and I feel closer to the Angels when I was at Margaret's workshops than I do at home.
Deborah. Kent. I enjoyed the card workshop and it was interesting to learn about the different Angels and practise with the cards. It was great to learn about all the different decks and what they do.
Emma. Kent. Working with Angels amazes me. The meditation was wonderful and I loved the experience. Learning to read the cards was very interesting. I felt my connection to the Angels was a lot stronger at the workshops, which enabled me to understand the cards and interpret them. Such lovely people attended and it was really nice working with them.
Susan . Ipswich. One to one Tarot. I loved this day with Margaret. Her knowledge of Angels is amazing and she can even hear them talk to her. The way she teaches makes you feel as if you've been doing cards forever.
John Stone. London. Margaret made me feel relaxed and confident. I have never done the cards before and I left her really cool healing room, feeling confident I could give a card reading to family and friends.
Sharon Levin. London. I came across Margaret's site by accident. I wasn't even looking to learn Angel cards. But after one phone call with her, I came, learned so much and will be back for more tuition.
Angel Card Certified course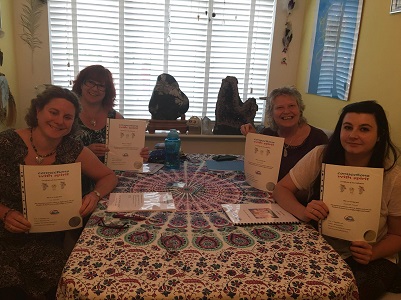 Kayleigh. Kent. Brilliant course. Extremely informative and nicely conducted. I cant wait to come back for more courses in the future.
Melissa. Kent. A fabulous course. I felt well supported and guided. The manual is fabulous. Highly recommend.
Janet. Kent. I thoroughly enjoyed this course. I have learnt so much from, Margaret and this course has given me the confidence to go forward with my readings. Such a hard working, but fun day.
Liz. Kent. An excellent day with Margaret. I really enjoyed myself and feel so much more confident about delivering angel card readings.
Introduction to Angel Tarot.

Judi -Kent. A lovely day. I was made to feel at home and not embarrassed by any lack of knowledge. Beautifully dressed tables and a lovely atmosphere.
Geoff. Kent. It is a wonderful introduction to the Angel tarot. The course is very light hearted in its presentation with a lot of information being put forward. It is an excellent basis and starting point for the certified course.
Claire. Kent. A lovely intro to Angel Tarot. A new understanding of the cards with a good manual with useful information. Looking forward to working with the lovely margaret west again.
Jane. Kent. Thank you so much for a wonderful day. The room was full of love and light and Margaret's gift of the angel crystal was so uplifting. I enjoyed doing the 3 card spread as it gave me so much guidance and information. Margaret is lovely to be with and she makes people feel so warm and secure. Keeping safe whilst working is important and her advice and guidance is very informative. Thank you for the cake - a great idea. The meditation was wonderful.
Lara. Kent. I really enjoyed the day. Really helpful and it gave me a greater understanding. Looking forward to the certified course.
Louise. Kent. A lovely day. Thank you.
Melanie. Kent. Lovely day. Easy, relaxed earning course. Thank you.
Kevin. Kent. I found the course interesting, enjoyable and quite emotive at times. I felt that i had a really good connection with my angel and ascended master. Margaret gave good instruction and put her point across very well. Nice surroundings and tastefully set out. Emma was very attentive and worked hard in the background.. Thank you.
Melissa. Kent.
Another fabulous workshop, the angel tarot is very different to the regular tarot and it was explained in an understandable way. I am looking forward to the certified course.
Certified Angel Tarot course
Emma.Kent. Doing all the differnt spread gave me a deeper meaning of how the cards worked. The on line support group margaret runs on the lead up to the course really helps.
Melissa. Kent. Fabulous course. Part one was good, but i went away a smidge confused still, but the valuable support in Margaret's facebook group was superb. Its been a fabulous journey leading up to today, Now its all perfectly clear.
Judi. Kent. Loved certified day with a nice group of people. Margaret was there to guide us through every step of the way. I would highly recommend Margaret as a teacher without hesitation as she has been there for all of us throughout the whole journey, answering questions and reassuring us all when we became confused. A great experience.
Geoff . Kent. Margaret showed us unique ways to interpret the cards and learn them. The different spreads and how they can be integrated was very interesting and the use of her example sheets was fantastic as it made it all the more clearer.
Claire. Kent. Lovely day with a relaxed atmosphere. Brilliant course, lots of information and a fantastic manual.